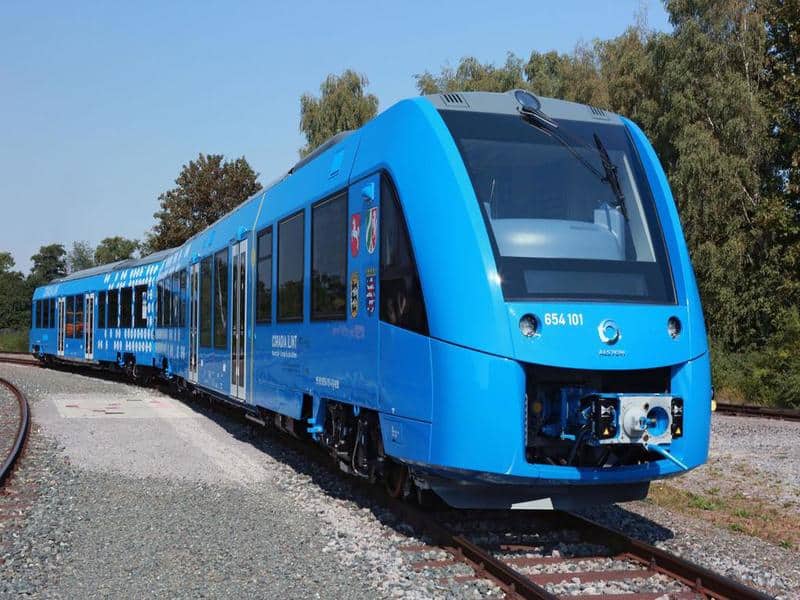 The move is said to represent the rail industry's first substantive response to calls from government to phase out diesel rolling stock by 2040.
"The potential for hydrogen trains is enormous," said Nick Crossfield, managing director, Alstom UK & Ireland. "Not only are hydrogen trains zero carbon, they are near-silent and emit no particulates, which means they offer substantial air quality and noise pollution benefits too."
Crossfield added that under 50 per cent of the UK rail network is electrified, a situation exacerbated in 2017 when transport secretary Chris Grayling cancelled three rail electrification projects.
Alstom is currently investigating alternatives to diesel rolling stock with the Coradia iLint, a passenger train that runs on electricity generated by a hydrogen fuel cell.
Hydrogen can be produced using sustainable electricity and electrolysis or through industrial processes. The fuel cell on the train produces electricity through a combination of hydrogen and oxygen to create water. The electrical energy is intermediately stored in batteries and the train is powered by an electrical traction drive.
The vehicle was first tested on Alstom's test track in Lower Saxony, Germany, where it achieved a speed of 80km/h. Tests have taken place also in Velim, Czech Republic to run the train at its full-service speed of 140km/h. In September 2017, Alstom expressed an interest in further testing its hydrogen fuel cell solutions in the Liverpool city region.
For its part, Eversholt Rail recently joined an industry consortium that will develop, manufacture and market the Revolution VLR (very light rail) vehicle, which will weigh less that one tonne per linear metre.  The bi-directional, 18m long railcar will have seating for 56 passengers and has the potential to be deployed on disused branch lines across the UK.