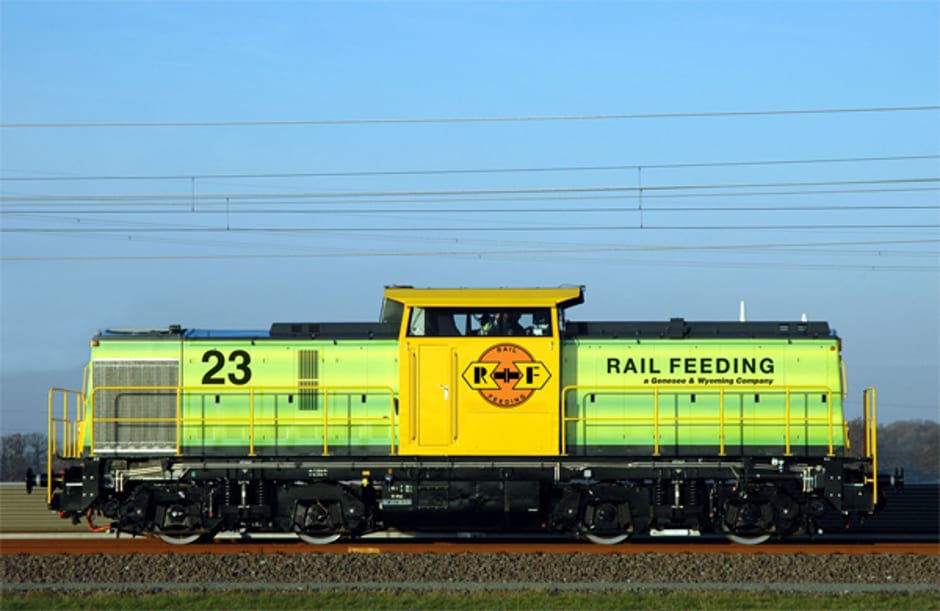 The trials, which will begin this year, will see a locomotive equipped with Automatic Train Operation (ATO) technology run for 100km without driver intervention from Rotterdam harbour to CUP Valburg in the east of the country.
The autonomous locomotive will travel along the Betuweroute, a 150km double-track freight line connecting Rotterdam to Germany, which is equipped with the inter-operable European signalling system ERTMS (European Rail Traffic Management System).
The locomotive is already equipped with an Automatic Train Protection (ATP) system, which controls its speed and carries safety information on any slopes or stations on the track ahead, according to Stephen Shirlaw, operational marketing manager for Alstom Digital Mobility.
"So we are adding a secondary system, a second electronic box, which can read this information, as well as information on the driver's schedule, such as where he should be stopping, and is connected to the braking and acceleration systems of the train," said Shirlaw.
The technology will free the driver to focus on supervising the train journey, he said.
"It frees up the driver to perform the captain's role without having to have his eyes focused on the traffic information and his hands on the accelerator and brake."
The system should also increase capacity on the railway network by allowing trains to operate at closer intervals, and reduce energy consumption by enabling trains to operate more uniformly.
Alstom is collaborating with Dutch infrastructure operator ProRail and Rotterdam Rail Feeding (RFF), which is supplying the locomotive on the tests, which are due to be completed by the end of 2018.
The trials will also test automatic shunting of trains within the rail yard at CUP Valburg.
Shunting yards are large, closed environments, with no level crossings or passengers, making them ripe for automation, said Shirlaw.
"So if the driver comes to the yard, the locomotive could come and get him, and then go and get the train waggon that has been formed," he said. "All of these things give operational gains by saving time."