Dr Ralf Speth, Jaguar Land Rover chief executive officer believes the introduction of all-new aluminium vehicle architecture will make the company more competitive, flexible and efficient in delivering new products.
'Today's announcement signals Jaguar Land Rover's ambitions to push the boundaries and redefine premium car ownership,' Dr Speth said in a statement.
The first new model to utilise new aluminium architecture will be a mid-sized sports sedan from Jaguar which is set for launch in 2015 and will feature the first engine to be built at JLR's new £500m Engine Manufacturing Centre.
The new 1,700 jobs at the Solihull site in the Midlands will bring the total number of UK manufacturing jobs announced by Jaguar Land Rover over the last three years to almost 11,000.
A dedicated recruitment portal has been designed to manage the recruitment process where applicants can view available vacancies and apply online from today.
In addition to the portal, a Jaguar Land Rover recruitment fair will be held on Friday 28th February at the Solihull Ramada.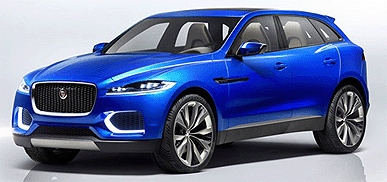 Jaguar used the Frankfurt Motor Show currently taking place in Germany to reveal the C-X17, the company's first sports crossover concept vehicle, which was created as a design study to introduce aluminium monocoque architecture.
Jaguar believes the C-X17 concept illustrates the diversity of vehicles that could be produced using the architecture such as the four-seater sports crossover. Furthermore, the company says the new technology will enable it to enter and 'aggressively compete' in new segments.