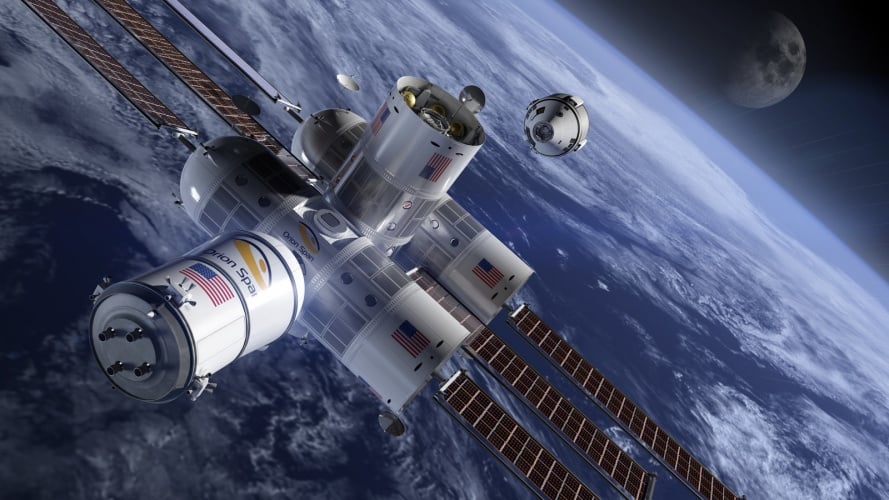 Developed by US startup Orion Span, the Aurora Station will be a modular space habitat capable of accommodating four guests and two crew members. For an outlay of $9.5m, would-be space tourists will get to spend 12 days in Low Earth Orbit (LEO). As well as taking in the views from 200 miles above the planet, guests will have access to a virtual reality experience on a holodeck, as well as high speed internet access and the opportunity to grow their own food in zero gravity.
According to Orion Span, the lengthy training regimen traditionally used to prepare people for space travel will be reduced to just three months, with the first part of the certification programme taking place online. Additional training will be carried out at the company's facility in Houston, Texas, with final certification taking place on board the space hotel.
"Upon launch, Aurora Station goes into service immediately, bringing travellers into space quicker and at a lower price point than ever seen before, while still providing an unforgettable experience," said Frank Bunger, founder and CEO of Orion Span.
"Orion Span has additionally taken what was historically a 24-month training regimen to prepare travellers to visit a space station and streamlined it to three months, at a fraction of the cost. Our goal is to make space accessible to all, by continuing to drive greater value at lower cost."
Bunger claims the modular nature of the station will provide versatility and opportunities for other activities beyond tourism, including in-space manufacturing and zero gravity research. Aurora will also be available to space agencies for charter, with customers only paying for the time they use.
"Our architecture is such that we can easily add capacity, enabling us to grow with market demand like a city growing skyward on Earth," said Bunger. "We will later sell dedicated modules as the world's first condominiums in space. Future Aurora owners can live in, visit, or sublease their space condo."