In the UK's largest trial of connected and autonomous vehicle technology a consortium including Jaguar Land Rover, Ford, Tata and Arup have this week (Thursday 22nd March) demonstrated a range of connected and autonomous vehicle technologies on the streets of Milton Keynes.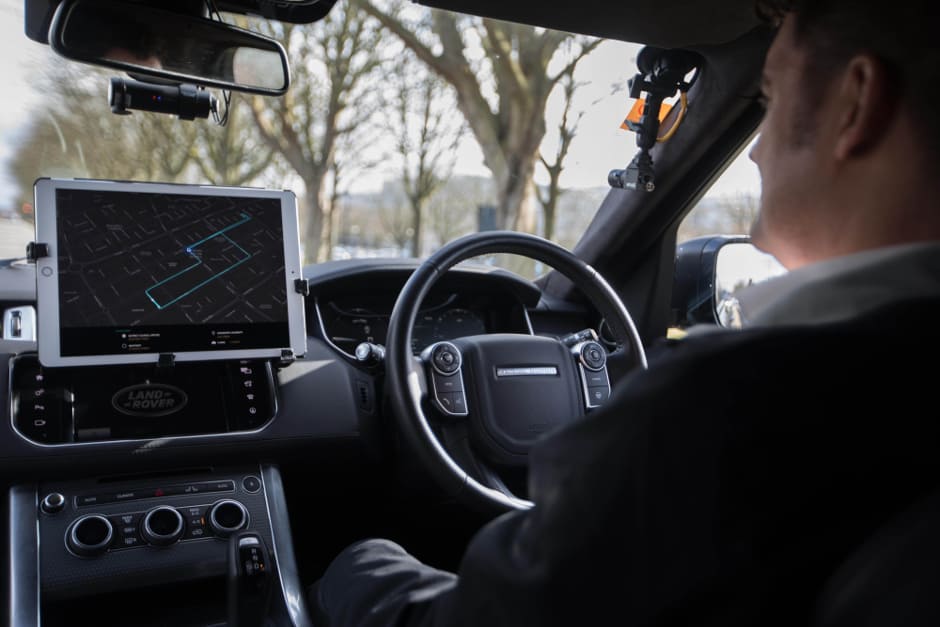 The UK Autodrive project, which is being led by Arup, has been using public roads and car parks in the Buckinghamshire "new town", famed for its grid system of roads, to explore how connected and autonomous vehicles could reduce congestion and improve safety on the UK's roads.
Centrepiece of the latest trials - which The Engineer experienced first-hand - is Jaguar Land Rover's latest self-driving vehicle technology, a Prototype Range Rover sport capable of Level 4 autonomy, meaning it's theoretically able to perform all safety-critical driving functions.
JLR autonomous vehicle research engineer Jim O'Donoghue told The Engineer that the vehicle - which is equipped with a mix of lidar, radar and cameras and has been programmed to follow a pre-mapped route - has performed well in "the wild", and dealt effectively with the unpredictability of a real-life traffic environment.
Despite being carried out during a week when an autonomous Uber car was involved in a fatal collision (sparking a heated debate over the safety of driverless cars) those involved in the current trials say the public response has been largely positive.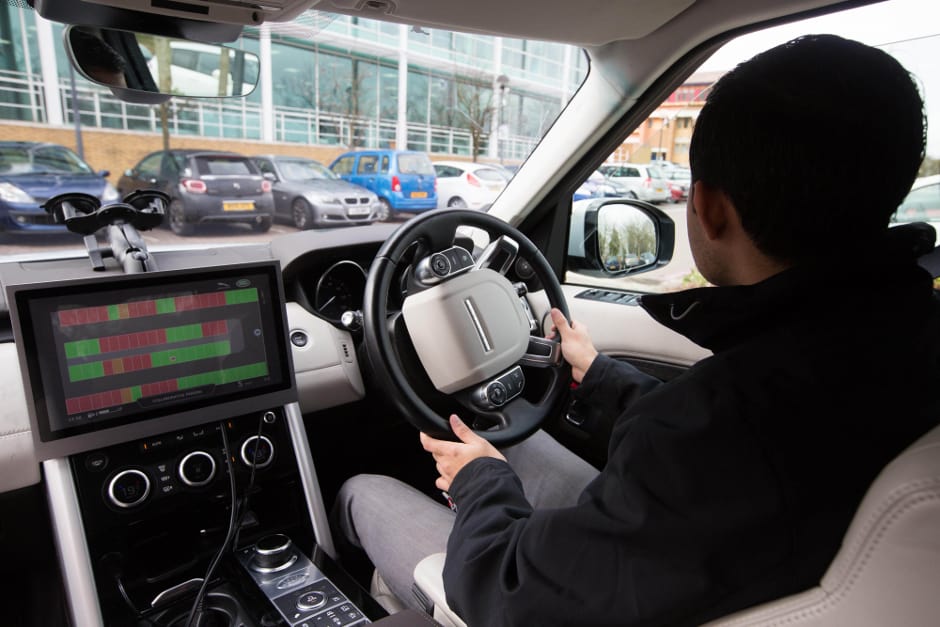 Indeed, as The Engineer experienced first-hand, driverless cars are, if anything, sometimes a bit too polite and unwilling to take the risks or bend the rules in the way that human drivers are prepared to do. O'Donohughe commented that the next generation of autonomous vehicles may have to be designed to drive more aggressively if they are to operate alongside human-driven cars without causing frustration.
Reflecting on the trials O'Donohughe said that Milton Keynes has proven to be an excellent test-bed: "The grid-like nature is great. The traffic lights are great – each four entry and exit points get their own go so we're not having to give way to traffic which helps us out a bit. The dual carriageways are also an interesting element, as the car's having to cope with a lot of information around."
Alongside JLR's trials, the Autodrive consortium partners have also been exploring a range of closer to market applications for connectivity technology, using DSRC (dedicated short range communications) – a low latency, high speed wireless communications technology similar to wifi – to push the boundaries of vehicle to vehicle communication.
These trials have included a demonstration of collaborative parking – in which connected vehicles update each other on the location of available parking spaces, and an Electronic Emergency Brake Light (EEBL) feature which gives a warning when another connected car further up the road brakes heavily – potentially giving drivers several additional seconds to avoid a possible collision.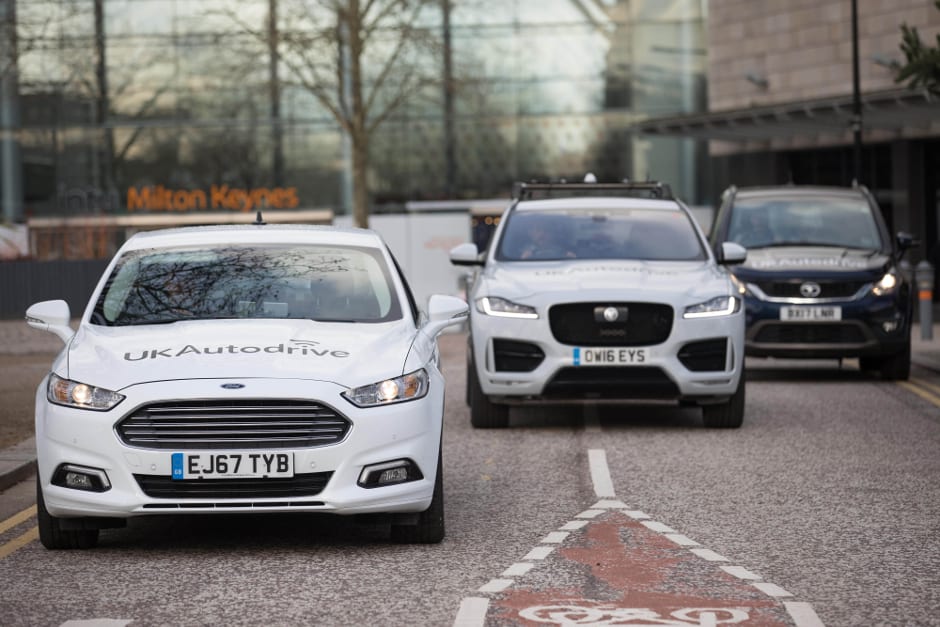 The group also demonstrated a so-called Emergency Vehicle Warning (EVW) system, which displays information on the location of an emergency vehicle before a driver sees it or hears it. Dennis Witt, a research engineer with Ford, one of the companies that's been trialling this system, said that the technology has been particularly well-received by ambulance drivers involved in the trials. "They loved it," he said.  "One of their biggest problems is battling through traffic and people generally not knowing where to go."
Witt added that the obvious safety benefits of this application could represent the most likely route to market for the connectivity technology. "There is a view that this may be the way it becomes a bit more ubiquitous," he said. "You could easily see it becoming legislated as a safety system that has to be added to vehicles."
Clearly for connected systems of this kind to work, competitive OEMs will need to work closely together to develop systems and standards that work across different types of vehicle, and this collaboration has been another interesting aspect of the project said Witt. "It's been really useful testing with Jaguar and Tata," he said. "If we just tested three Fords together with same hardware and software it would all work – it's only when you get into that mixed environment that you can understand some of the interoperability challenges."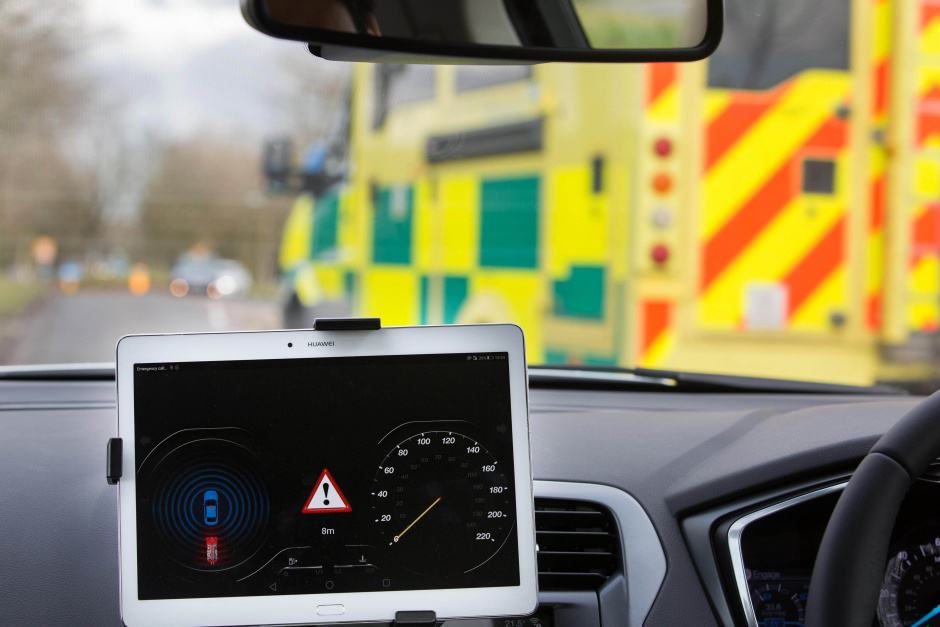 Whilst these kinds of connectivity technology are, said Witt, possibly closer to production than full autonomy there is, he added, something of a chicken and egg situation with the technology only likely to yield benefits once a critical mass of vehicles is on the road. One of the key aims of Autodrive, he said, is to identify this saturation point. "You only need one of four or five cars in front of you to have the capability for it to work."
Autodrive finishes at the end of this year (2018).  A trial of a fleet up up to 40 low-speed self-driving 'pod' vehicles set to take part in pedestrianised areas of Milton Keynes this summer with a final set of demonstrations, involving both passenger vehicles and pods scheduled to be held in the autumn.