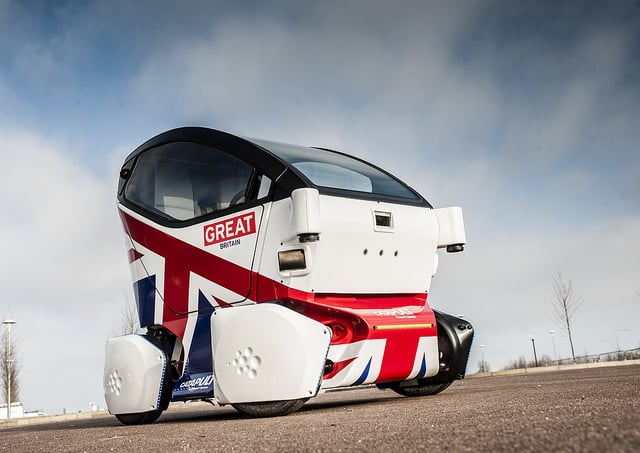 Led by the Transport Systems Catapult (TSC), the 18-month study set out to address a number of issues associated with autonomous vehicles, including mapping of local environments and assessing public acceptance, as well as regulatory and safety planning. The driverless pods used an autonomy software system called Selenium, which was developed by Oxford University spinout Oxbotica.
"This public demonstration represents a major milestone for autonomous vehicles in the UK and the culmination of an extensive project involving UK companies and experts," said Neil Fulton, programme director at the TSC.
"Oxford University's technology will go on to power automated vehicles around the world and the LUTZ Pathfinder project will now feed into a much wider programme of autonomous trials across the UK. Driverless vehicles are coming to Britain and what we have demonstrated today is a huge step on that journey."
The award-winning Lutz Pathfinder project is part of the wider UK Autodrive programme, which will see on-road trials of autonomous cars and pods around Milton Keynes and Coventry. Automotive partners include Ford, Jaguar Land Rover and Tata Motors European Technical Centre. According to Fulton, lessons from the Lutz Pathfinder trials will help shape how UK Autodrive develops.
"Through the LUTZ Pathfinder project we have started to create a world leading urban test bed for connected and automated vehicles," he said. "We can now capitalise on the unique position of having the environment and the development platform to conduct further research and trials."
"To that end we have started work building an automated vehicle test and integration facility, which will enable other UK universities and SMEs to work with the Catapult on new self-driving technology."