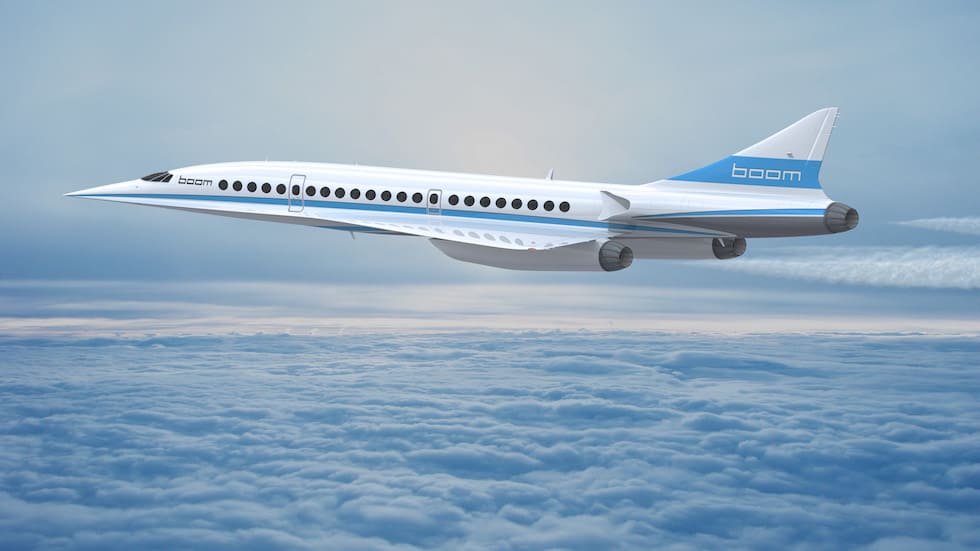 Boom Technology's XB-1 Supersonic Demonstrator has been designed to cruise at Mach 2.2 and is a one third subscale prototype of a supersonic passenger airliner proposed by the Denver-based company.
"60 years after the dawn of the jet age, we're still flying at 1960s speeds," said Blake Scholl, chief executive officer and founder of Boom. "Concorde's designers didn't have the technology for affordable supersonic travel, but now we do. Today, we're proud to unveil our first aircraft as we look forward to first flight late next year."
The first flight of the XB-1 – dubbed Baby Boom - is planned for late 2017. According to Boom Technology, subsonic flight test will be conducted east of Denver whilst supersonic test flights will be conducted near Edwards Air Force Base in Southern California, in partnership with Virgin Galactic's The Spaceship Company.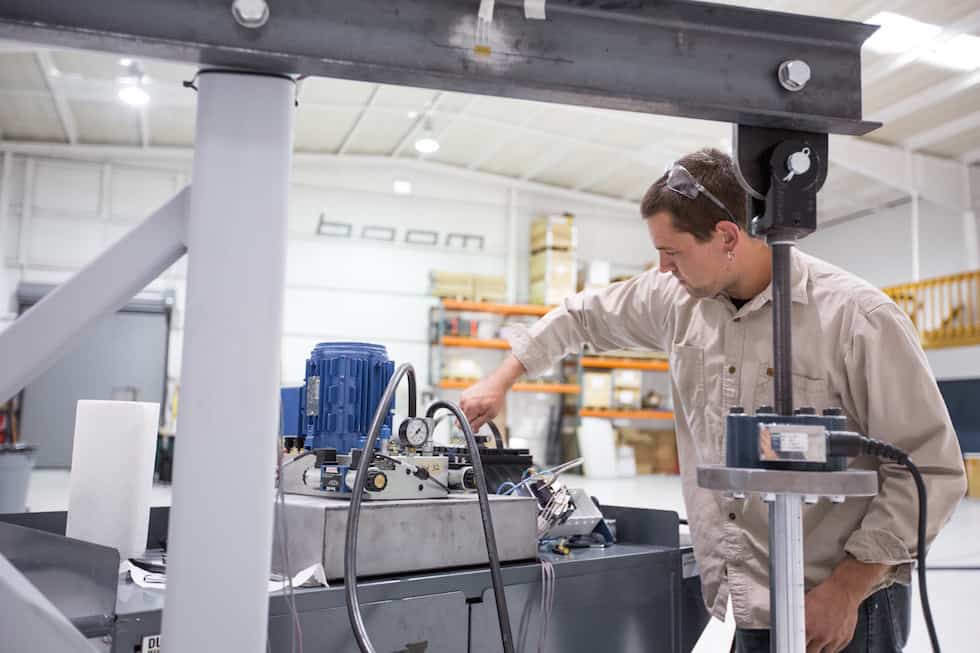 "I have long been passionate about aerospace innovation and the development of high-speed commercial flights," said Richard Branson, founder of Virgin Group. "As an innovator in the space, Virgin Galactic's decision to work with Boom was an easy one. We're excited to have an option on Boom's first 10 airframes. Through Virgin Galactic's manufacturing arm, The Spaceship Company, we will provide engineering and manufacturing services, along with flight test support and operations as part of our shared ambitions."
The XB-1 Supersonic Demonstrator will fly with three General Electric J85-21 (non-afterburning; proprietary variable-geometry intake and exhaust) engines, plus avionics from Honeywell, carbon fibre parts supplied by Tencate, and composite structures fabricated by Blue Force in North Carolina. Final assembly and vehicle integration are taking place in Boom's facility at Centennial Airport in Colorado.
Commenting on Boom's announcement, Kevan Kane, managing director of Technoset and member of Coventry and Warwickshire Aerospace Forum, said: "It was inevitable that Supersonic flight would be re-visited. They have wanted to do this for over 30 years or since the end of Concorde.
"I am guessing that the [potential] issues would be noise pollution but if we understand it correctly, its primarily across water so not such an issue and I am sure that a combination of current design methods and engine technology, they will over-come this problem.
"With recent global events, I am sure that there would massive demand for high speed air travel especially for business."
Design Specifications: XB-1 Supersonic Demonstrator
Crew: Two (pilot + optional flight test engineer or passenger)

Length: 68', Wingspan: 17'

Maximum Take-off Weight: 13,500lb

Powerplant: 3X General Electric J85-21, non-afterburning; proprietary variable-geometry intake and exhaust engines

Aerodynamics: Chine, refined delta wing with swept trailing edge

Cruise: Mach 2.2 (1,451mph, 2,335km/h)

Nose Temperature: 307°F (345°F on ISA+20 day)

Range: > 1,000nmi
Design Specifications: Boom passenger airliner
Crew: Two

Length: 170', Wingspan: 60'

Passengers: 45 standard (up to 55 in high density)

Flight attendants: Up to 4

Powerplane: 3X non-afterburning medium bypass turbofan; proprietary variable geometry intake and exhaust

Aerodynamics: Chine, refined delta wing with swept trailing edge

Long Range Cruise: Mach 2.2 (1,451mph, 2,335km/h)

Nose Temperature: 307°F (345°F on ISA+20 day)

Maximum Design Route: 9,000nm (4,500nm unrefuelled)