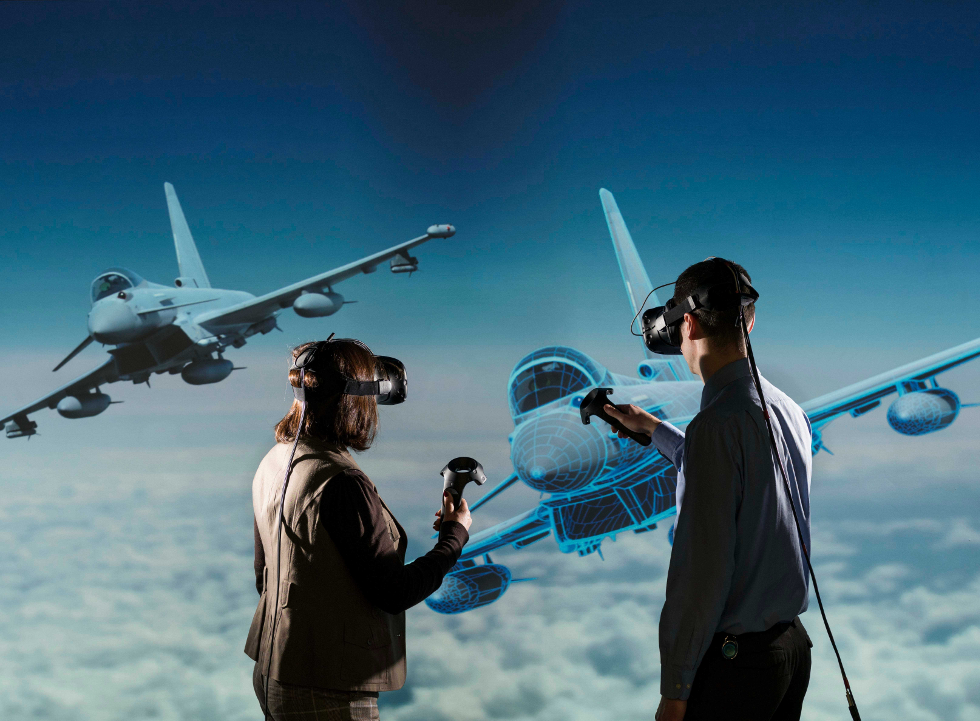 The £2.3m Training and Simulation Integration Facility at Warton in Lancashire, which incorporates some of the latest gaming technologies plus advanced military aircraft simulators, has been developed in collaboration with Williams Advanced Engineering.
The centre contains simulation capabilities for a variety of different aircraft types, including BAE Systems' Hawk, Typhoon and future concept aircraft.
Augmented reality and advanced simulation technologies, known as synthetics, can create environments close enough to the real thing as to allow them to be used to offset some of the very high costs of flying aircraft, according to Mark Bowman, director of flight operations at BAE Systems Warton.
The technology will allow the company to place pilots and engineers into representative environments and scenarios that would be extremely costly to create physically, he said.
"So, for example, if you wanted to conduct a complex mission involving air, land and sea, getting all of those assets into one place at the same time would be very costly and difficult to organise," he said. "But through synthetics you can put the operator into a scenario to maximise their training, without those burdens."
The centre includes a Next-Generation Training Cockpit, designed with Williams Advanced Engineering using F1 technologies. This consists of a twin-seat cockpit simulator, which can be reconfigured to resemble different training and fast jet cockpits.
An Augmented Reality Environment will be used to create an immersive 3D world for engineers and pilots to improve their maintenance and training skills. A Classroom of the Future containing wall-to-wall interactive displays will allow trainees to take a virtual tour of the body of an aircraft using synthetic training aids.
Finally, a Networked Synthetic Environment, consisting of a suite of connected high-speed desktop simulators for a variety of aircraft, will allow pilots and engineers to train together. The simulators can create a synthetic environment with a range of different mission training scenarios.
"The facility is divided into a number of discreet areas that can be adapted for experimentation or training, for example a CAVE-type environment for virtual reality, as well as a number of high-end simulators that are representative of current and future aircraft designs," said Bowman.