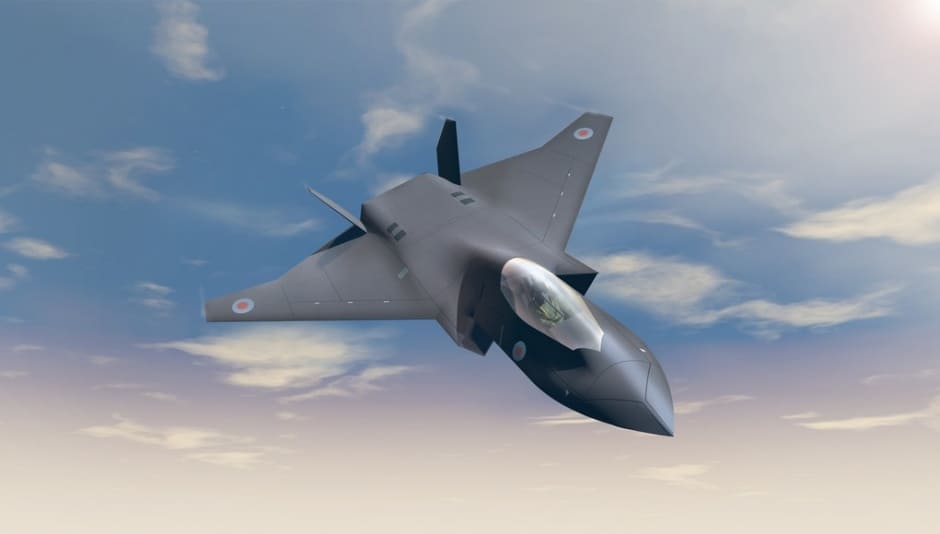 Announced at the 2018 Farnborough International airshow, the project to design and build the "future combat air concept" has been dubbed Tempest will involve BAE Systems, handling advanced combat air systems and integration; Rolls-Royce, looking after advanced power and propulsion systems; Leonardo, by advanced sensors, electronics and avionics; and MBTA, handling weapons systems. The announcement stressed that Typhoon remains a priority and that it will be upgraded to meet evolving threats over the next few years. Tempest is slated to fly by 2035, and will operate alongside F-35B Lightning IIs.
Tempest will be a dual-use aircraft with stealth abilities, capable of being flown by a pilot or as a drone. Defence Secretary Gavin Williamson said that the government will invest up to £2 billion after 2025 to lay the groundwork for Tempest.
For decades, the RAF's frontline fighter fleet has flown aircraft that were the result of international collaborations. The SEPECAT Jaguar was Anglo-French, the Panavia Tornado developed jointly by the UK, Italy and West Germany; the Typhoon (for many years known as Eurofighter) involved these three countries plus Spain; and the F-35 project involves the US, UK, Italy, Netherlands, Turkey, Canada, and Australia. The last fighter aircraft flown by the RAF and developed solely in the UK was the Harrier, which came into service in 1969.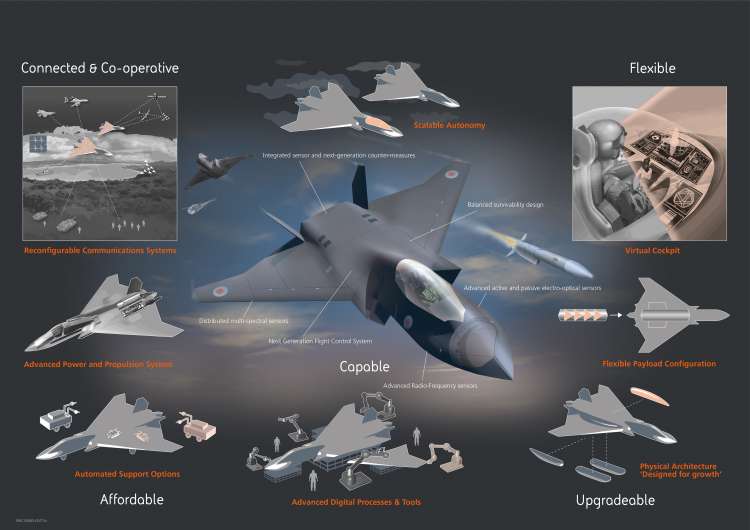 Tempest is likely to operate with both conventional (kinetic) and directed energy weapons (non-kinetic). It will also have the ability to deploy and manage air-launched swarming UAVs through a flexible payload bay. Other features might include low-observable conformal fuel tanks, large modular sensors, long-range oblique photography systems and "scalable autonomy" to provide different modes of unmanned operation and a range of pilot decision aids. A customisable virtual cockpit system will provide the pilot with display options inside the aircraft and interface with mission planning systems on the ground.
"[This] news leaves industry, our military, the country, and our allies in no doubt that the UK will be flying high in the combat air sector as we move into the next generation," Williamson said. Chief of the Air Staff, Air Chief Marshal Sir Stephen Hillier added: "Team Tempest demonstrates our commitment in ensuring that we continue to build our capabilities, draw upon our experience and history to bring forward a compelling vision for the next generation fighter jet.