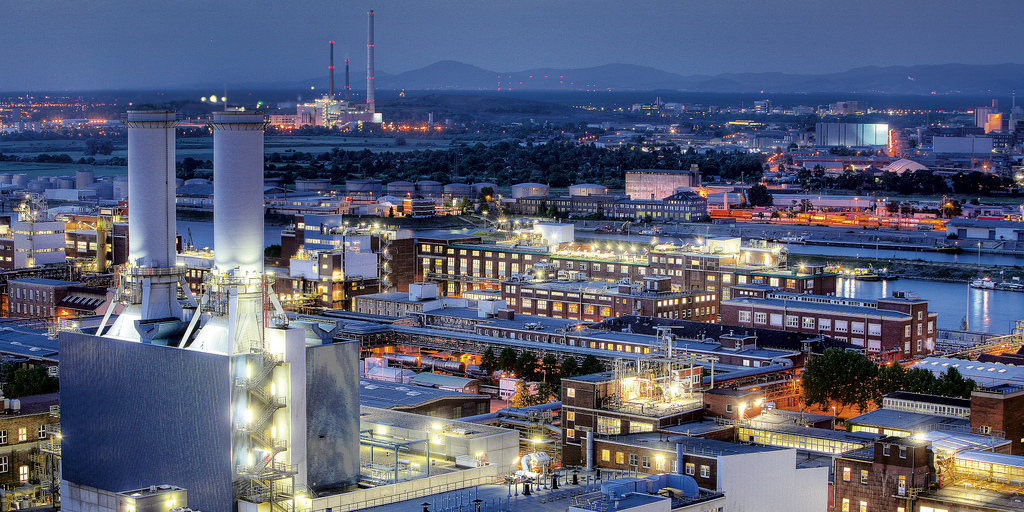 The German chemicals manufacturing giant BASF is restarting the steamcrackers at its Ludwigshafen headquarters following an explosion and fire on the pipelines which supply the plants. The cause of the explosion, which is so far known to have killed three people and injured 25 others, is not yet known; however, it occurred near the plant's harbour on the pipelines that connect storage tanks where crude oil distillates are offloaded from tankers to the steam crackers.
Ludwigshafen is one of the world's largest chemical manufacturing sites, consisting of a very large number of plants producing commodity plastics, speciality chemicals, and many other chemical products. It is very highly integrated, with heat from some chemical reactions being used to power other processes and byproducts from some plants being reused as raw materials in others. The site operates two steamcrackers, which convert naphtha – a substance distilled from crude oil – into the basic building blocks for plastics and other products.
As a result of the explosion, which occurred on Monday, the steamcrackers were shut down as well as all the plants that depend on their products; particularly affected were the plants that produce materials whose production depends on ethylene and propylene. In total, 24 plants on the site were either closed or their production rates reduced (some plants were able to continue using stored materials).
The steamcrackers are now ready to restart, according to BASF, but this will be done gradually because a new supply route for naphtha needs to be established that avoids the areas affected by the explosion and fire. This is currently being prepared, the company says, which will allow the restart to begin with minimal disruption to the nearby town. Once the crackers ramp up production, the dependent plants will also be able to restart or resume their full production. Meanwhile, investigations will continue into the cause of the original incident.