Researchers from the University of Bath have said that existing smart meters are not fit for purpose, and have developed their own smart meter in response to the problem.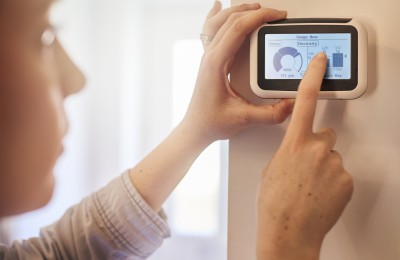 According to the team, the government's £11bn smart meter rollout is fundamentally flawed, as the devices being deployed save users little or no energy. Critics have said that the main beneficiaries of the scheme will be the energy companies, as manual readings of meters will no longer be needed. But homeowners only receive rudimentary information on their energy use, and it is claimed that this is not enough to significantly affect behaviour.
In an effort to come up with a solution, Bath University embarked on a four-year, £1.5m research project. The result is the iBert, a smart meter which its creators say genuinely helps people save money and energy. Using a small number of cheap sensors to gather data about energy use, the device makes recommendations on how to save money based on usage patterns over the previous week or more. Tested across 47 homes, the iBert led to a 22 per cent reduction in gas consumption.   
"Current smart meters are being rolled out across the country at a cost of a staggering £11 billion but, through design, are limited in their ability to help reduce energy consumption. This needs to change." said project lead David Coley, Professor of Low Carbon Design at the University of Bath.
"For the first time, a smart metering system has been designed to help people learn what they need to do, and only interact with them if they might be being profligate."
"We have shown that presenting energy data and feedback in a clear and understandable way has a positive effect on the energy behaviour of homeowners."
The iBert produces a thermal model of the building and its occupants, enabling it to make useful and accurate recommendations to homeowners when they are demonstrating poor energy usage. Recommendations are presented via a smartphone or a computer allowing homeowners to clearly see where they are being energy inefficient and how much money they could potentially save from altering their behaviour. As well as using monetary waste as a motivational factor, the system can also communicate in other units, such as loss of tree cover and tons of carbon emitted.
The findings of the study have been published in the journal Building and Environment.