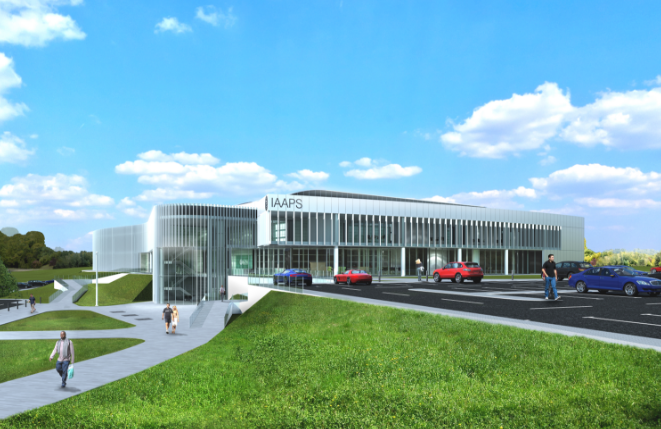 Due to open in 2020, the facility promises to deliver world-leading automotive research, with a strong focus on ultra-low emissions vehicles and the skills required to develop them. Industry partners include McLaren, Ford, Jaguar Land Rover, Hofer Powertrain and HORIBA Group. It is claimed that IAAPS will help create 1,900 new jobs and stimulate an additional turnover of £800 million for the UK automotive sector.
"IAAPS will build on the strength of the University of Bath's competence in propulsion development to bring real world examples and real world environments into the laboratory, a massive step forward in innovating propulsion systems," said Graham Hoare, director of global vehicle evaluation and verification at Ford Motor Company.
Government funding of £28.9m will come via the UK Research Partnership Investment Fund (UKRPIF), the same body that recently pledged £15.5m for Cranfield's new Digital Aviation Research and Technology Centre (DARTeC). Another £10m has been pledged from West of England Combined Authority and Local Enterprise Partnership's Local Growth Fund. As well as promoting vital research for the next generation of automotive vehicles, the IAAPS will play a key role in developing the next crop of automotive engineers, supporting new apprenticeships, degrees, masters and doctoral courses.
"I am delighted that IAAPS has received the support and backing of the government," said Bath's president and vice-chancellor Professor Dame Glynis Breakwell. "The University of Bath has over 40 years of automotive research excellence in collaboration with some of the world's leading companies and is ideally placed to turn this opportunity into a reality."
"I look forward to this fantastic facility opening its doors in 2020, helping to ensure the UK maintains and expands its global position within the automotive sector."