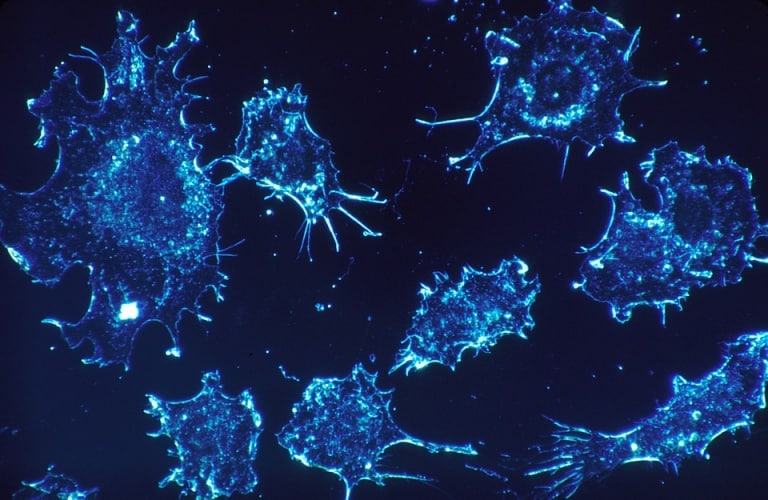 Led by Dr Ben Newland from Cardiff University's School of Pharmacy and Pharmaceutical Sciences, the study tested the effectiveness of nanotubes made from a non-toxic polymer called poly(ethylene glycol). Unlike existing nanotubes, these new variants are soft, flexible and biocompatible.
"With the development of a brand new type of nanotube, we are in unchartered territory," said Dr Newland. "We are in the early stages of this research, but it's exciting to think about the potential improvements in the way that drugs are delivered."
Alongside Cardiff University, researchers from the Leibniz Institute of Polymer Research in Dresden and Strathclyde University also contributed to the study. The team explored how effective the new nanotube could be in treating breast cancer, delivering the same dose of the drug Doxorubicin locally as well as via the bloodstream. It was found that the nanotube delivery method resulted in a reduction in both the rate of metastasis and the rate of tumour growth, leading the researchers to conclude that it has the potential to improve cancer therapies.
The team is also confident that treating cancer in this way could significantly reduce the side effects experienced by patients. Many drugs used in chemotherapy to treat various forms of cancer are administered through an injection into the bloodstream. Although these drugs reach cancer cells, they also negatively impact on healthy cells causing an array of side-effects including hair loss, sickness and extreme fatigue. As the poly(ethylene glycol) nanotube has the potential to be injected into a specific area, the rest of the body is left largely unaffected by the toxic anti-cancer drugs.
DISCOVER MORE OF THE ENGINEER'S MEDICAL AND HEALTHCARE COVERAGE HERE