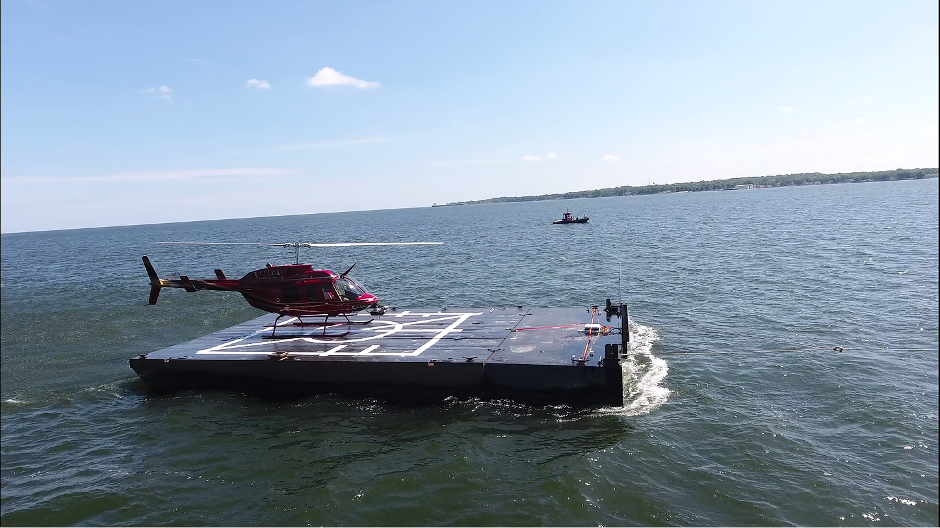 Boeing and Pittsburgh-based Near Earth Autonomy have also entered into a partnership to explore future products and applications for emerging markets, including urban mobility.
"This partnership will accelerate technology solutions that we feel will be key to unlocking emerging markets of autonomous flight," said Steve Nordlund, Boeing HorizonX vice president. "We are excited to begin this partnership with a company with such a depth of experience in autonomy so we can leverage the scale of Boeing to innovate for our customers."
Near Earth Autonomy, a spin-off from Carnegie Mellon University's Robotics Institute, develops software and sensor technology that enables aircraft - ranging from sub-meter to full scale - to inspect, map and survey terrain and infrastructure, as well as transport cargo autonomously.
The company is currently working with the US Office of Naval Research in developing an autonomous aerial cargo delivery platform for the US Marines.
Launched in April, 2017 Boeing HorizonX has a portfolio that includes investments in wearable technologies, augmented reality systems, hybrid-electric propulsion, and artificial intelligence.
One of its first investments saw Boeing HorizonX invest in Zunum, a Washington State-based company developing regional hybrid-electric aircraft, with capacities for 10-50 passengers and ranges of 700-1,000 miles (1,100-1,600km). Also investing in Zunum is a subsidiary of the US short-haul budget airline JetBlue Airways.
In the wider world of corporate acquisitions, Boeing announced on October 5, 2017 that is to acquire Aurora Flight Sciences Corporation, a developer and manufacturer of advanced unmanned systems and aerospace vehicles.
Using autonomous systems that include perception, machine learning and advanced flight control systems, Aurora has designed, produced and flown more than 30 unmanned air vehicles since the company was founded in 1989.
In April, 2017, the company said it would partner with Uber in the development of the world's first network of vertical take-off and landing (VTOL) aircraft. The proposed Uber Elevate Network is intended to provide affordable, on-demand urban transportation and delivery logistics services.