The Voltera V-One enables circuit boards to be prototyped in minutes, significantly reducing fabrication time in comparison with traditional methods. It uses conductive nano-silver ink dispensed by a compact electromechanical system, and a software algorithm to control it precisely.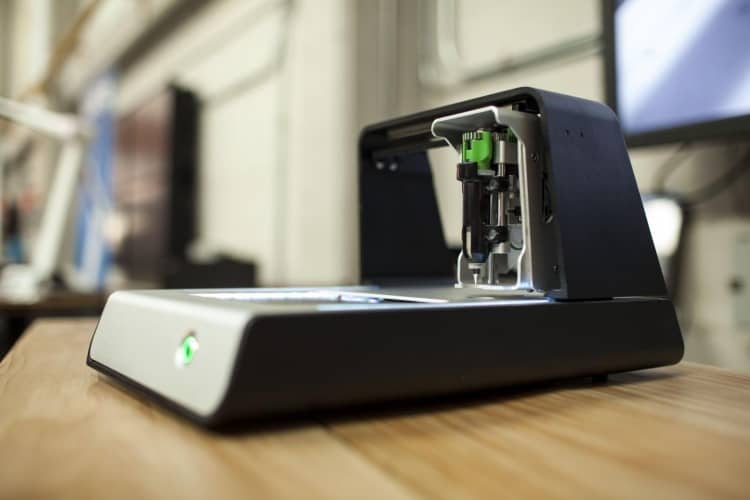 Created originally as part of a 2013 design project, Voltera is the brainchild of Alroy Almeida, Katarina Ilic, James Pickard, and Jesús Zozaya. After graduating that same year, the team moved Voltera into a startup incubator run by the University of Waterloo. It saw off competition from a record 710 entries across 20 different countries to win the 2015 Dyson prize, with its designers taking $45,000, and the university's engineering faculty awarded $7,500.
"The Voltera V-One printer pushes the boundaries of innovation," said Pearl Sullivan, dean of Waterloo Engineering. "They took a very complex problem and came up with an elegant solution that would change customised circuit printing forever. The future of technology innovation in Canada lies within brilliant teams like Voltera."
Alongside the Dyson prize, Voltera has also been named one of the top 10 innovations for 2015 by Popular Science, as well as the 2015 TechCrunch Disrupt (Hardware Battlefield) Champion and this year's Make Magazine Editor's Choice.
"We're lucky to have been encouraged and supported by the University of Waterloo," said Jesús Zozaya. "As a startup, the university's name has opened doors for us on a worldwide stage."
"As students, we had the opportunity to experience different industries through the co-op programme, and as employers, we have a constant supply of high quality students that have proven invaluable to the development of the Voltera V-One."
Founded in 2007, the Dyson Award is an international student design challenge open to university level students and recent graduates in the fields of product design, industrial design and engineering. Last year's competition was won by the UK's James Roberts for his inflatable incubator MOM.