Mark Chapman, chief engineer, Bloodhound SSC
Mark Chapman graduated from Bath University in 1992 with a BEng in Aeronautical Engineering. Having worked for Babcock, Ricardo Aerospace, Boeing and Rolls Royce Chapman joined the Bloodhound project full-time in 2008. He took on the chief engineer position in 2010
With Stuart Allen joining the team as senior composites engineer, the focus over the last few weeks has very much been to progress the front composite chassis sections.  His wealth of experience in both Formula 1 and Le Mans racing has rapidly moved on the existing concept into a scheme that will be in manufacture early next year with Umeco ACG.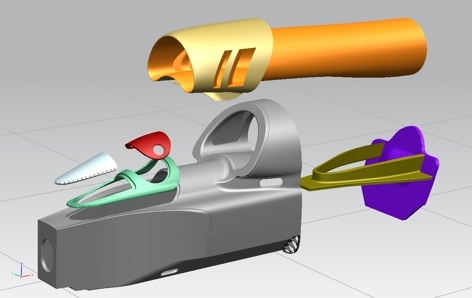 Although we had completed a proof of concept study early on, the past year has been primarily focused on getting the rear metallic structure into manufacture with Hampson Industries.  The reason for this was two-fold; firstly, the rear structure holds the majority of the large mechanical components, and questions on their integration such as how we react the rocket thrust are key to the vehicle design, and secondly the underlying metallic structure is less sensitive to minor changes in the exterior surface profile, so we can finalise our external aerodynamics without affecting the structural solution.
Now with the metallic structure well under way we've redirected effort, and recruited additional engineers, to support Stuart in locking down all the interfacing components that affect the carbon monocoque.  The design team is pushing on with the front suspension subframe, HTP tank, the access points and ducts needed - not least, the cockpit, canopy and hatch.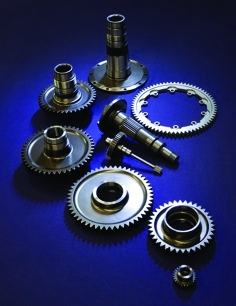 On the integration side, the installation design of the Cosworth CA2010 F1 engine is now well advanced, and the gearbox casings are nearing completion by Newburgh, with the internals for the box having been produced by Xtrac.
It's great to see the progression on the composite structure and how moving forward on this has unlocked huge chunks of the design and integration effort. After three years of hard work we are now seeing the car that will be in the South African desert in 2013.