Now in its third year, Collaborate to Innovate (C2I) was launched to uncover and celebrate great examples of engineering collaboration – a dynamic considered critical to solving many of the challenges and problems faced by society.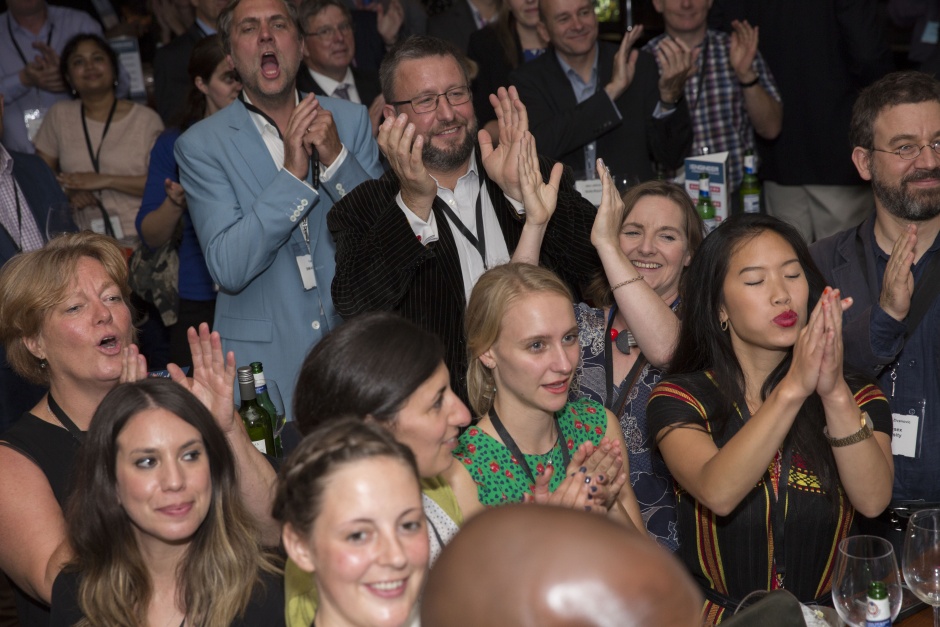 The competition is open to any project, whether from industry or academia, that is truly innovative, represents a collaboration between two or more separate organisations and has had, or is likely to have, a demonstrable impact in its area of application.
The scope of the awards has been cast as wide as possible in order to attract entries from a diverse and cross-disciplinary base.
For this year's awards entries are invited from projects addressing fundamental engineering challenges across 10 categories including automotive, aerospace, manufacturing technology, health, energy, defence, and data and connectivity.
This year's competition also features three categories specifically focussed on education and engagement: Academic Innovator (for a university department that demonstrates excellence in innovation and collaboration across multiple projects); Young Innovator, which will spotlight collaboration between businesses and schools; and Young Innovator Engagement – which will celebrate broader initiatives aimed at educating and inspiring young people about the role of engineers.
Previous winners of C2I include: The QE aircraft carrier, the Swansea Bay Tidal Lagoon project, the EPSRC Centre for Innovative Manufacturing in Medical Devices (MEDE) and SmashFest UK – an initiative aimed at inspiring young people from deprived communities to consider a career in engineering. Read more about last year's winners here. 
Once again, we are partnering with the Engineering and Physical Sciences Research Council (EPSRC) and Engineering UK.
As always, C2I will be judged by some of the leading figures in UK engineering. Our panel this year includes Alan Newby, Director of Aerospace Technology and Future Programs at Rolls-Royce; Danielle George, Professor of Radio Frequency Engineering at the University of Manchester; Airbus ExoMars Rover engineer Abbie Hutty, Prof Tom Rodden, Deputy CEO - EPSRC; John Halton, Director for Business and Industry at Engineering UK and Professor Andy Wright, Director of Strategic Technology at BAE Systems Programs. More judges will be announced in the coming weeks.
The closing date for entries has been extended until 25th June. Winners will be announced at an informal party in the city of London on 18th September, and the winners will present their entries at a one-day conference including keynote presentations in December at the Lloyds Bank Manufacturing Technology Training Centre in Coventry.
C2I 2018 CATEGORIES
Automotive

Aerospace

Information, Data & Connectivity

Healthcare & Medical

Energy & Environmenbt

Defence & Security

Manufacturing Technology

Young Innovator

Young Innovator Engagement

Academic Innovator