Ricardo and Arcadis have been working with the northern Dutch regions of Fryslân and Groningen to explore how zero-emission trains can be introduced.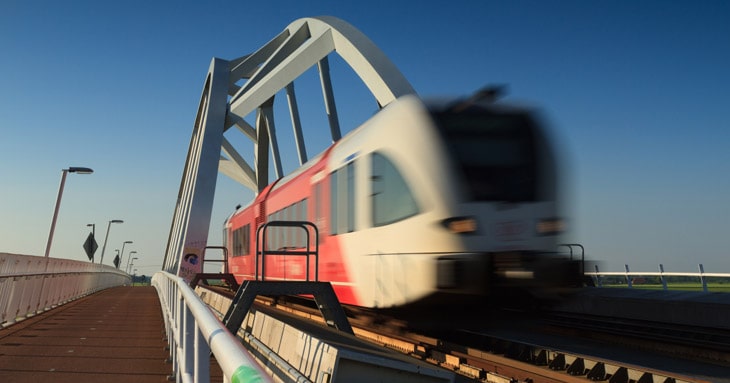 The feasibility study found that battery power, in combination with some form of range extender, could help make the region's trains emission-free by 2025. Previous Ricardo research had found that the costs of converting their existing diesel networks to electric traction would be prohibitive. However, a subsequent study by Arcadis showed that batteries working in tandem with hydrogen power could achieve the task.
Ricardo and Arcadis then worked together on the current feasibility study, which explored a range of solutions that would be suitable for the region's mix of relatively short turnarounds and longer routes. It found that a combination of opportunity charging - at the beginning and end of routes - and a range extender solution would enable trains to operate a full timetable each day without the need to carry an excessive number of batteries.
"In the course of our research we examined a wide range of current and developing rolling stock, battery and charging technologies, including developments in Germany where a hydrogen train has been running since the summer," said Martijn Wolf, sustainability consultant at Ricardo.
"We also explored the application of batteries and charging technology in road vehicles, especially on bus networks, to look at techniques that could be successfully transferred to the rail environment."
Alongside the hydrogen fuel cells that had previously been suggested as range extenders, a second option of overhead lines covering some of the longer routes was also suggested. The partial catenaries would see trains charged during operation, supplementing the opportunity charging at either end of the route.  
"Analyses of the energy consumption of trains on the various routes were carried out in parallel to determine the requirements for battery powered trains in combination with 'partial catenary' and 'hydrogen' as range-extender," said Niek Müller, project manager energy transition at Arcadis.
The study concluded that zero-emission trains are entirely feasible in the Fryslân and Groningen region within seven to ten years.