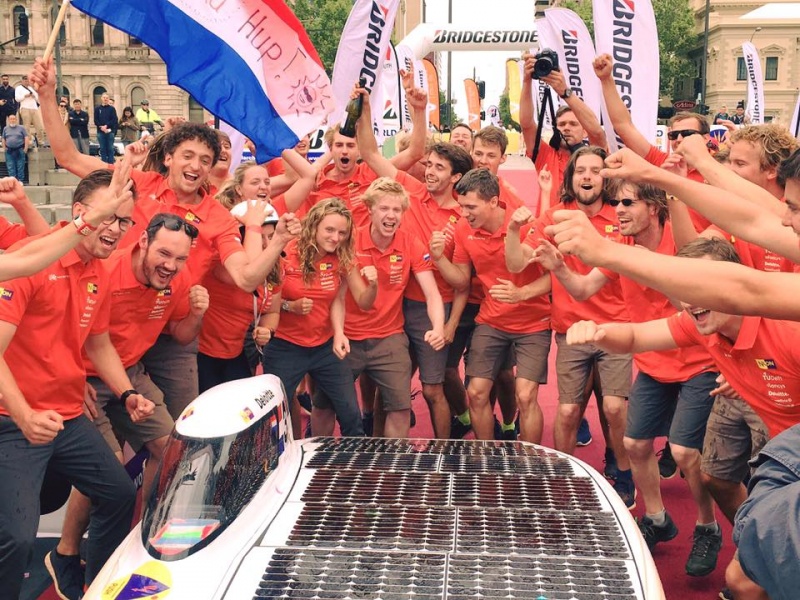 The Nuon Solar team, which is based at the Delft University of Technology crossed the finish line five days after leaving Darwin. It was almost two hours ahead of its nearest rival, a team from the University of Michigan and two and half hours ahead of the third-placed Belgian Punch Powertrain team.  The win is the Nuon Solar's seventh title.
Unfortunately, the main UK contender, Cambridge University Eco Racing (CUER) was forced to pull out of the competition following an accident during testing, resulting from a sudden loss of dynamic stability.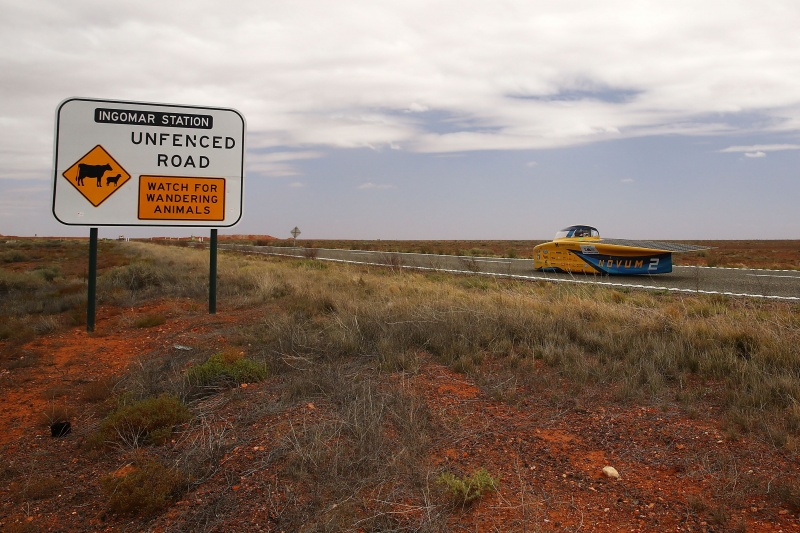 Nuon took an early lead in this year's competition, which its strategists say they maintained by carefully watching the weather, energy consumption and predicting the best way through the clouds. The team also had to adjust its strategy and driving style to "nerve-wracking" weather conditions that saw wind gusts of up to 60 kilometres per hour. Aerodynamics expert for the team, Jasper Hemmes, said drivers were instructed to position the solar car in such a way to profit from the winds as if it were a sailing ship.
The World Solar Challenge, which occurs every two years, has been running now for three decades.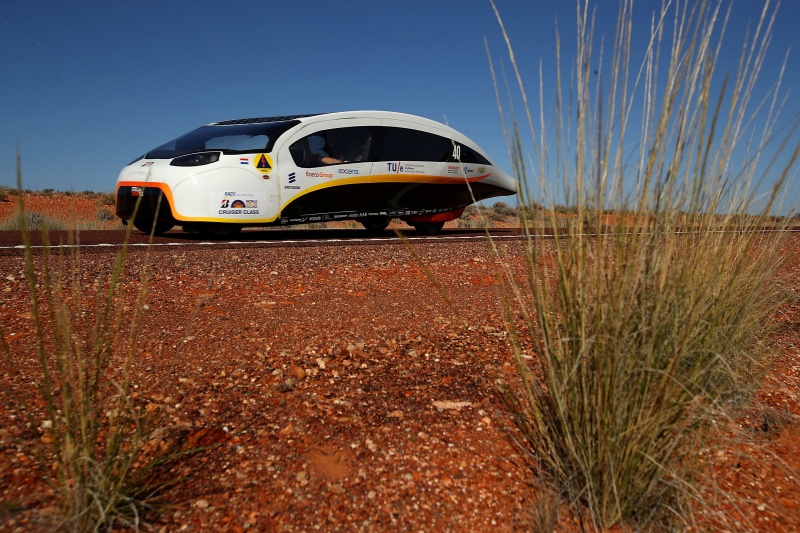 Alongside the main competition, this year's event also featured a Cruiser class, designed to stimulate and showcase ways in which solar-powered cars might one day make into the mainstream. This year's competition was won by a team from Eindhoven whose Stella Vie car carried an average of 3.4 people over the 3021km route using just 45.7kWh of external energy. By comparison, a Tesla Model S85 (85kWh battery) has a practical range of about 400km.