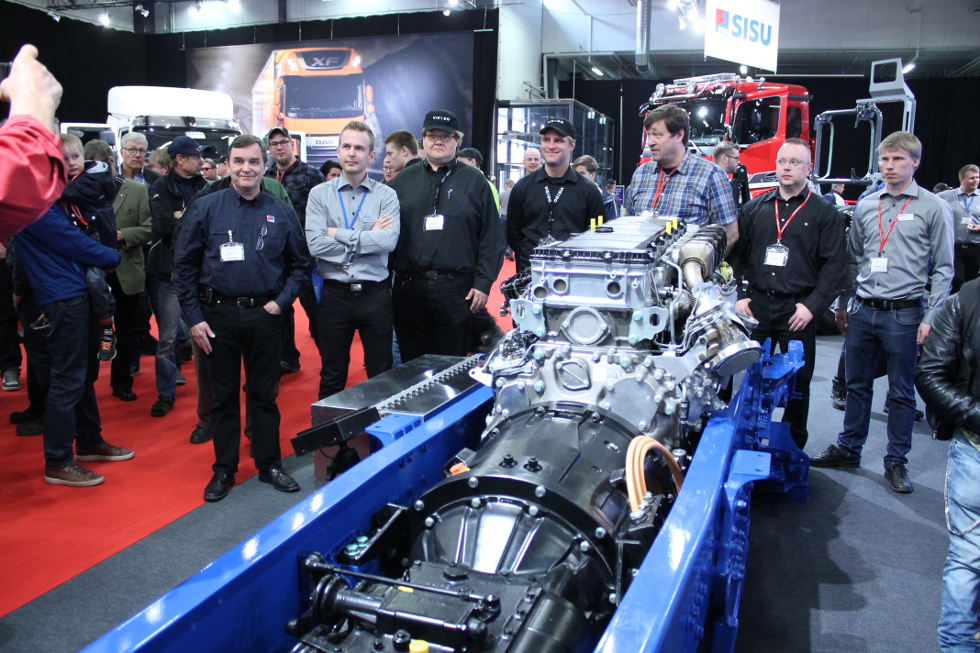 The hybrid electric parallel power system, which is capable of delivering 850kW, or 1140hp, and over 5000Nm of torque, has been developed by Finnish heavy duty hybrid and electric power specialist Visedo, alongside Sisu Auto, also based in Finland.
The hybrid system could reduce carbon dioxide emissions and improve the fuel efficiency of heavy duty trucks by around 15 per cent, according to Kimmo Rauma, CEO of Visedo.
But just as importantly, the system also boosts available low speed torque, meaning the trucks have more power when starting up or climbing hills, said Rauma.
"The truck is better to drive, its faster, it's not stuck in traffic because it doesn't slow down for hills and at the same time the fuel economy is higher, and of course it is better for the environment at times when the diesel engine is not working at its optimal output," he said.
The system, which has been developed for a proof of concept vehicle, draws power from both an electric motor and a diesel engine connected via the same axle.
The electric motor provides additional power to the diesel engine during periods of peak load, while it can also be used to charge supercapacitors at periods of low load, to store energy for later use. The vehicle can be driven with or without electric power.
The electric motor is stored between the engine and gearbox, meaning the existing chassis and suspension structure do not need to be altered to accommodate it.
Power is delivered by a permanent magnet motor, developed by Visedo, while the mechanical powertrain is controlled by an inverter and a DC-DC converter.