Ford is investing an extra $4.5bn into electric vehicles and adding 13 new-electrified vehicles to its portfolio by 2020.
The announcement, Ford's largest-ever investment into electrified vehicles, will see more than 40% of its global marques electrified by the end of the decade.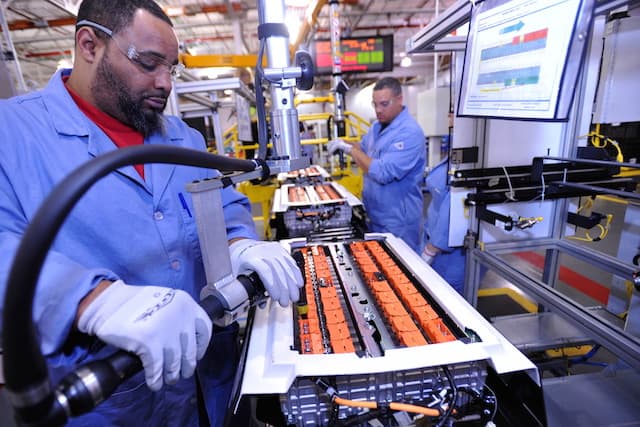 Included in the new portfolio is the new Focus Electric, which is due to go into production late next year. Features include DC fast-charging that Ford says will deliver an 80 per cent charge in around 30 minutes to give the vehicle a projected 100‑mile range.
European and North American Focus customers will also have access to SmartGauge with EcoGuide LCD Instrument Cluster, which is claimed to offer displays that can help the driver see real-time electric vehicle power usage to help maximise vehicle efficiency; and Brake Coach, which helps the driver apply smooth braking to maximise the energy captured through the regenerative braking system.
Ford is also expanding its electrified vehicle research and development programme in Europe and Asia this year, creating a so-called "hub and spoke" system that allows the global team to further accelerate battery technology and take advantage of market specific opportunities.
The global expansion of Ford's electric vehicle research and development programme allows the company's Electrified Powertrain Engineering teams to share data in real time and to develop new technology faster while reducing the need for prototypes.
By using HIL (Hardware in a Loop), the global team will be able to test battery technology and control system hardware in a virtual environment to simulate how batteries and control modules would behave in different and often punishing environments in any part of the world.
"Batteries are the life force of any electric vehicle, and we have been committed to growing our leadership in battery research and development for more than 15 years," said Kevin Layden, director, Ford Electrification Programs.