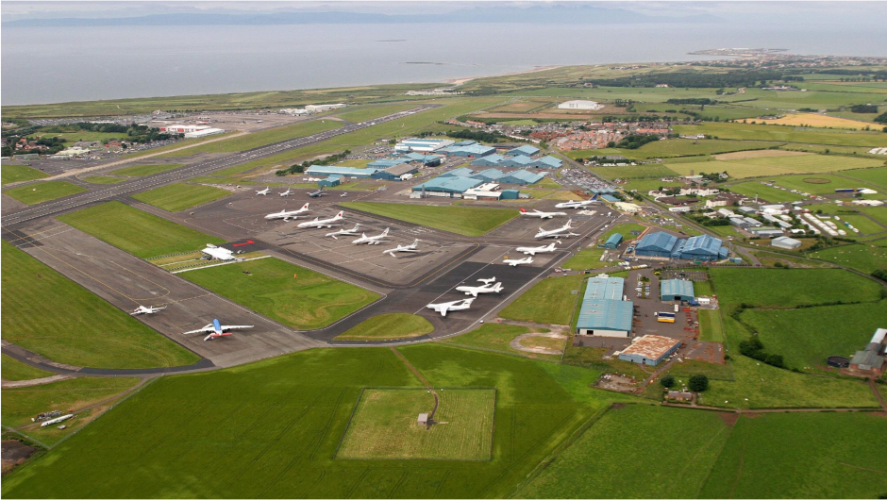 The commitment to invest over £80m in a UK Space Centre of Excellence in Ayrshire was made by UK and Scottish governments in partnership with South Ayrshire Council as part of the Ayrshire Growth Deal.
Lockheed Martin to move UK satellite launch program to Shetland
The funding package will develop and support new aerospace and space activities around Glasgow Prestwick Airport, including a satellite launch site and other advanced technology initiatives beyond space launch.
The investment is part of a £250m package that was announced through the Ayrshire Growth Deal Head of Terms agreement. This saw the Scotland Office pledge to invest £103m in the region over the next 15 years, alongside £103m from the Scottish Government over 10 years, supplemented with further investment from the three local authority areas of East, North and South Ayrshire.
Ayrshire is said to employ over 3,500 people in companies including Spirit AeroSystems; BAE Systems; GE Aviation; Collins Aerospace; Woodward and National Air Traffic Services (NATS). The financial boost aims to add another 4,000 jobs by 2035.
In a statement, Ian Annett, deputy CEO, UK Space Agency said: "The deal will deliver another boost to the UK's growing space sector by funding a range of new, cutting-edge aerospace activities around Glasgow Prestwick Airport, including development of the spaceport site.
"This will not only create highly-skilled jobs across the region, but also further the UK's reputation as Europe's leading new space destination and bring us one step closer to small satellite launches taking place in the UK."
£80m of the Growth Deal investment will be used specifically to help realise Ayrshire's vision of creating a leading cluster, for space, and wider aerospace supply chain activity. Detailed plans are in place for a spaceport development that would provide the capability to launch small satellites from within Europe for the first time, utilising modified aircraft that would begin their journeys from Glasgow Prestwick Airport. These aircraft will carry out rocket launches at high altitude and provide access to the orbits required to observe Earth. The 'horizontal' or 'air' launch techniques would make use of the existing infrastructure and coastal location at Prestwick, and the capability to launch satellites could make the UK an attractive destination for commercial space companies.
Minister for Trade, Investment and Innovation Ivan McKee said: "In Scotland we already produce more small satellites anywhere outside of California and the provision of horizontal launch capability at Prestwick will further complement the launch offering across the country. This deal represents a major opportunity to inspire the next generation of space scientists and engineers as well as to deliver a major economic boost for Ayrshire."
Notable investments from the Ayrshire Growth Deal include £23.5m to create the Ayrshire Manufacturing Investment Corridor (AMIC), £16m for the Ayrshire Engineering Park, and £24.5m for the National Energy Research Demonstrator Project (NERD).