Eden Prairie, MN-based SurModics, has obtained an option to acquire an exclusive license from Rutgers, The State University of New Jersey, to two classes of biodegradable polymers for use in the delivery of drugs to the eye.
Biodegradable polymers have the ability to be combined with one or more drugs and applied to a medical device, or administered alone with a drug, yet are naturally degraded in the body over time.
Both of the licensed polymer families from Rutgers, known as polycarbonates and polyarylates, are derived from the amino acid tyrosine, a naturally occurring substance in the body. They were developed by Dr. Joachim Kohn, Director of the New Jersey Center for Biomaterials and Professor at Rutgers.
Earlier this year, SurModics acquired InnoRx's, the developer of a drug coated intravitreal implant. Now, the company plans to use the new Rutgers polymers in consort with the InnoRx implant technology to deliver a variety of drugs and other bioactive agents to the eye, treating such serious diseases as age related macular degeneration (AMD) and diabetic macular edema (DME) as well as glaucoma.
SurModics has seven distinct families of polymers that can be used in drug delivery applications. The two new polymer classes it has licensed from Rutgers join the two biodegradable polymer families, PolyActive and OCTODEX, licensed by SurModics from OctoPlus, a company based in the Netherlands. In addition, SurModics' has itself developed polymer families - Bravo, Encore and Accolade.
The company's existing Bravo Drug Delivery Polymer Matrix, a critical component of the CYPHER Sirolimus-eluting Coronary Stent from Cordis Corporation, a Johnson & Johnson company, has been implanted in over 1,000,000 patients worldwide. The Bravo matrix is also used in an ophthalmic drug delivery system currently being developed by SurModics.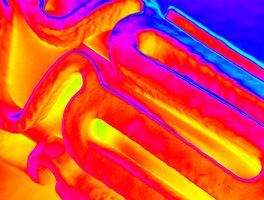 A polymeric matrix on the surface of medical devices, or as part of a drug-delivery device, can be used as a reservoir to incorporate drugs. Therapeutic agents can then be released from the matrix at a controlled rate. This allows for the delivery of drugs directly to the area surrounding the medical device, or directly to the targeted tissue. These coating matrices are able to deliver a variety of pharmaceutical agents and can be customised to deliver drugs for durations ranging from minutes to months.