The developments are part of a two-year, £16m, research and development programme called the Concept e project, co-funded by Innovate UK. As part of the project, this week GKN revealed three research technology demonstrators for a mild hybrid electric vehicle (MHEV), a plug-in hybrid (PHEV) and a full battery electric vehicle (BEV).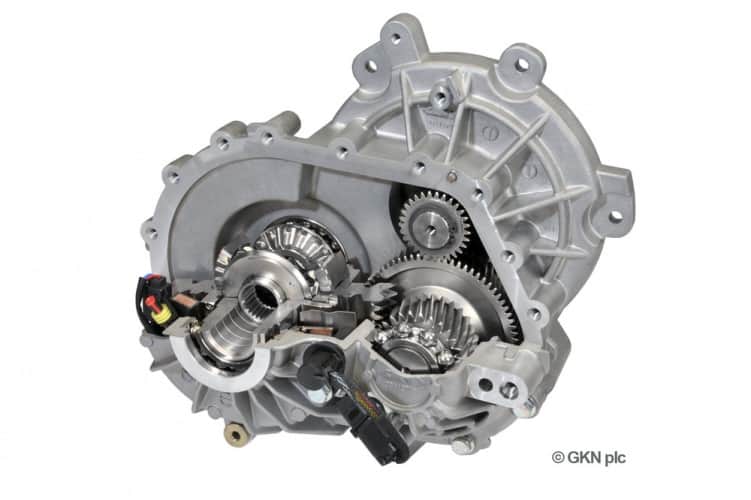 The technologies, unveiled by Jaguar Land Rover and the project partners at this week's the LCV2015 low carbon vehicle show - include single and two-speed transmission 'eAxles'. According to GKN, the powertrain systems build on eDrive technology already in series production on hybrid electric vehicles, with the company's engineers adapting the technology for all-wheel drive SUV use.
"We took eAxles primarily designed for city and performance-focused vehicles and engineered them for a completely different application that required good off-road capabilities," said Peter Moelgg, GKN Automotive president of engineering.
"The technology developed for the Concept_e project certainly has production potential and the data generated from this project will be useful for future developments."
The single-speed eAxle, powered by an 85kW electric motor, is used on the vehicle's front axle and has been engineered to operate at 15,000RPM. The two-speed eAxle, based on technology developed for the BMW i8, helps power the rear wheels and provides electric power across the BEV's entire speed range. It is coupled with a 145kW electric motor.
GKN's technology announcement comes at the same time as new research which highlights the long-term value of investment in low-carbon vehicles. According to figures released this week by Innovate UK, every pound invested in the Low Carbon Vehicles Innovation Platform (LCV IP) is forecast to return £20-£34 over the coming years.
Set up in 2007, the LCV IP works with the automotive industry in developing new technologies to increase energy efficiency, reduce emissions and optimise vehicle use. It is predicted that £41m of investment support will add £820m over 15 years, as well as creating or protecting up to 12,000 jobs over the same period.