The first of these will see a set of so-called Prosperity Partnerships, receive £31 million funding from the Engineering and Physical Sciences Research Council (EPSRC) and the Industrial Strategy Challenge Fund (ISCF).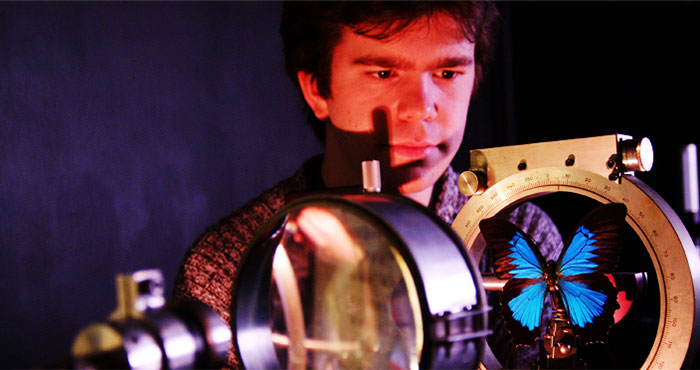 This will be matched by a further £36 million from partner organisations in cash or in-kind contributions, and £11 million from universities' funds, resulting in a £78 million investment.
As part of this, ten universities will lead on 11 projects that range from the future networks for digital infrastructure to offshore wind and they will partner with businesses operating in key areas of the innovation landscape.
Amongst these projects, the University of Exeter will work with Qinetiq on the development of new materials to control the propagation of electromagnetic and acoustic waves; the University of St Andrews and M Squared Laser will collaborate on the development of new microscope technology; and Sheffield University will be working with Siemens and Dong energy on future wind turbine technologies.
UCL's Professor Nigel Titchener-Hooker, who chaired the panel that approved the Prosperity Partnerships projects, said: "The....awards are a further demonstration of EPSRC's vision in creating exciting opportunities for industry and academia to work together on strategically significant problems. The quality of the applications we reviewed was outstanding and demonstrated strength of vision, relevance and a determination to pursue long term collaborative research. The breadth of applications too speaks to the diversity of UK industry and to the alignment between the UK's very best academic teams and our industrial base."
This will return social and economic benefits and ensure the UK continues to be one of the best places in the world to research, innovate and grow business
The second EPSRC investment is £60 million for 33 universities to advance their Impact Acceleration Accounts (IAA). These allow institutions the flexibility to operate tailored schemes that help increase the likelihood of impact from their research.
Commenting on both investments, EPSRC Chief Executive Professor Philip Nelson said: "These new EPSRC Prosperity Partnerships and IAA investments will provide the right conditions in which new technologies and products can be developed more quickly. In turn, this will return social and economic benefits and ensure the UK continues to be one of the best places in the world to research, innovate and grow business."