Conceived by UK industrial designer Martin Riddiford and developed by London start-up Deciwatt, the technology uses the force of gravity to generate electricity that can be used off-grid.
The device consists of a weighted 12kg bag threaded through a patented electricity-generating device. The bag is attached to the device and then slowly descends to the ground. As it does so, a series of gears convert this kinetic energy into electricity which is used power an LED lamp.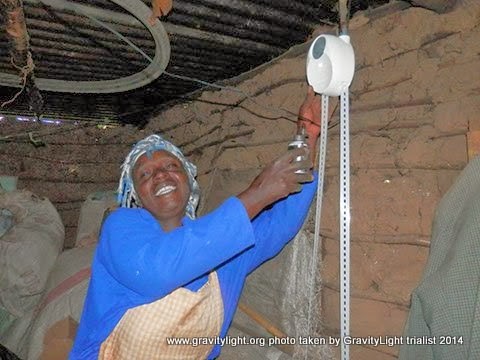 According to the Deciwatt website, the duration of the drop is 28 minutes on a low light setting, 20 minutes on medium and 12 minutes on high. It can be used over and over with no running costs.
Caroline Angus, commercial director of Deciwatt, said that the technology has chiefly been designed as a low-cost and safe alternative to the kerosene lamps used by an estimated 1.3 billion people around the world who have no access to electricity. She added that the funding will be used to refine the technology and pursue key applications in the developing and developed worlds. The device has already been subjected to field trials across Africa, Latin America, Asia and the Middle East.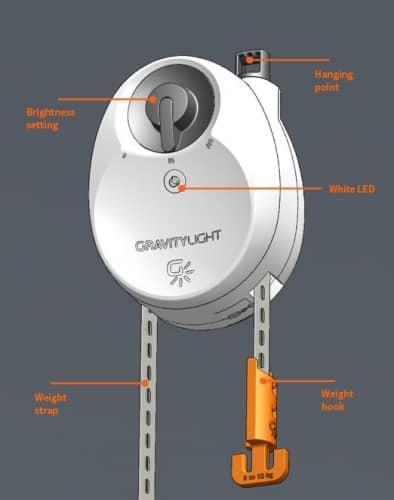 Other entries that made it to the final stage of the competition included a monitoring system that reduces the reduces the energy used by water companies for sludge aeration developed by Bactest, and technology developed by Witt Energy that collects energy from water, wind or any other type of movement from all six degrees of motion.