Due for completion in 2025, the facility will see a 33.5 per cent stake controlled by China General Nuclear Power (CGN), which will provide a £6bn investment in return. EDF says it will also consider financing from other areas, although it insists it will retain a majority share.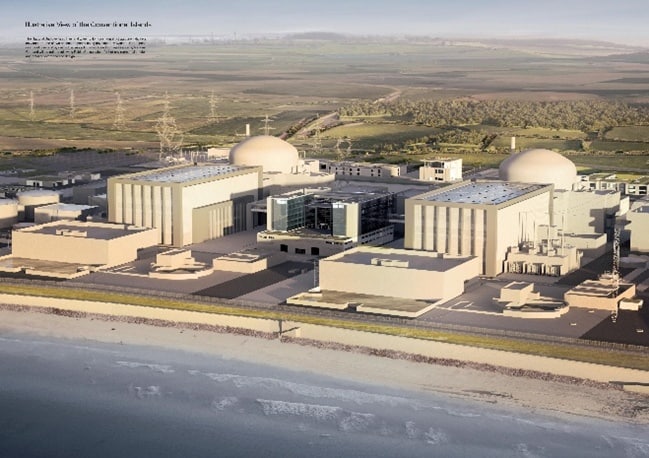 Last month, Chancellor of the Exchequer George Osborne announced that the UK would guarantee £2bn of Chinese investment in Hinkley C. Today's confirmation of China's involvement comes as President Xi Jinping meets with David Cameron as part of the Chinese state visit to the UK. The two leaders are expected to inaugurate the deal publicly later today.
"Britain's nuclear future hung in the balance and China came to the rescue," said Andrew Furlong, director of policy at the Institution of Chemical Engineers. "Nevertheless, the deal is good news for investors, for chemical engineers and crucially, for our low carbon future."
As well as the 3.2GW Hinkley C plant, preliminary agreements have been reached to develop new nuclear stations at Sizewell C in Suffolk and Bradwell in Essex. While there appears to be a general consensus regarding nuclear's future importance in the UK energy mix, concerns have been raised – not least by readers of The Engineer – about China's involvement. The country has been accused of persistent cyber attacks against targets in the west, and questions abound in relation to its role in delivering vital energy infrastructure.
"The security of critical national infrastructure is vital, and these power stations represent another area in which the Chinese are heavily involved," said Alan Woodward, visiting professor of computing at the University of Surrey. "It won't be the physical security that matters but the cyber security. We don't want a foreign power being able to quite literally turn off the lights from some remote location."
Hinkley Point C has also come in for other criticism, with many questioning the £92.50 per megawatt hour guaranteed for the station's electricity over the coming decades. This is more than double the current wholesale energy price in the UK.
"The costs of the Hinkley deal are high, partly due to a lack of competition – and partly due to the inherent financial risks of building a nuclear power project on this scale, and the delays that have beset plants using the same reactor design in Finland and France," said professor Jim Watson, director of the UK Energy Research Centre.
"If nuclear power is to play a significant role in the UK's low carbon transition beyond the Hinkley project, subsequent projects will need to have much lower costs."