By way of a quick recap, Bosch has 3,934 employees working at 42 locations in the UK. The Bosch Group itself is divided into four business sectors: Mobility Solutions, Industrial Technology, Consumer Goods, and Energy and Building Technology. It employs roughly 360,000 'associates' worldwide and generated sales of €49bn in 2014.
Here to tell you more about the company and its graduate recruitment process is Craig Hiskett, an HR officer at Bosch who has also provided top tips on how to make your application stand out from the others.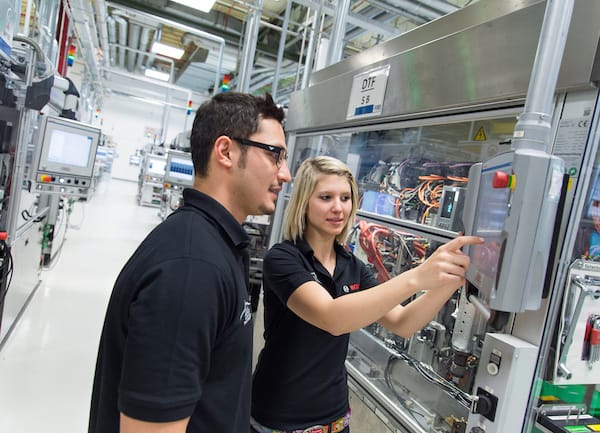 What kind of engineering roles does Bosch offer graduates in the UK?
Graduate Specialist Programme trainees get the opportunity to work with automotive engineers providing technical support, from both the office and out in the field, to our automotive customers. Graduates based at the Power-Tools, Lawn and Garden site in Stowmarket, Suffolk will be included in the day-to-day work of the Development department for specific product ranges like lawn-mowers or hedge cutters. They become part of a cross-functional team, involved in upgrading and developing new products.
If they join Worcester, Bosch Group, they could be asked for their creative contribution in product development for the manufacture of heating technology systems and work together with a team to optimise and rationalise the running of production processes. Those in Rexroth will gain appreciation of hydraulic principles and system design.
What does the company's Graduate Specialist Programme involve?
This is a two-year programme which allows graduate trainees to develop themselves towards specialist positions. After an introduction to Bosch, participants take on specific roles that are split by 4, 6 month rotations.
It is individually tailored to developing personal strengths and interests, therefore, allowing the trainees to enhance their potential. Over the course of the programme, the participants gain a broad knowledge of different divisions, sites and functions within the Bosch Group.
The participants get stuck-in and take on responsibility quickly. Not only do they get involved in exciting projects, but also the day-to-day business teaches them all the facets of their particular field. The participants learn from in-depth guidance of an individually assigned, senior mentor and experts from specialist departments. Bosch being a diverse global organisation means the participants can rotate to different Bosch sites in the UK and build a broad network within the company.
For Bosch, the GSP is an important way to add bright young minds to our talent pool and develop specialist managers for the future.
At the end of the successful completion of the programme, there is a guaranteed permanent position, with potential roles across the Group.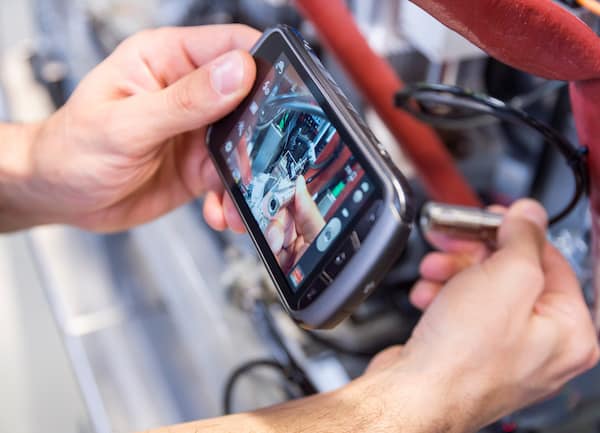 Can you tell the Student Engineer how the application process for the grad scheme works?
The application is simple and straight forward. Graduates can apply directly online by sending a Covering Letter, CV and Application Form which can be found on the vacancies section of the Bosch UK careers website, www.bosch.co.uk/careers
Some companies run assessment centres and some assess candidates through the interview process. Either way, how should candidates prepare for them?
The current process involves a day long assessment centre made up of group and individual tasks. There is the opportunity to ask questions to the variety of Bosch observers and also network over dinner the night before.
The best preparation is to be clued up on Bosch and the variety of areas we cover and most of all be relaxed and yourself throughout the day.
What makes a good engineering recruit for Bosch? What are the particular skills or qualities or values that suit the company?
We continue to strive to attract the highest quality of candidates that fit with the complex nature of the specialist areas the Graduate Specialist Programme concentrates on.
Candidates need to have completed college/university degree or post-graduate studies with outstanding grades and have relevant work experience. The other qualities we look for include:
Innovative strength, creativity and willingness to learn

A sense of responsibility and the ability to work independently

Initiative and a high level of commitment

An entrepreneurial mindset

Extracurricular activities

Team spirit and excellent communication skills

A cosmopolitan and broad outlook

Very good English language skills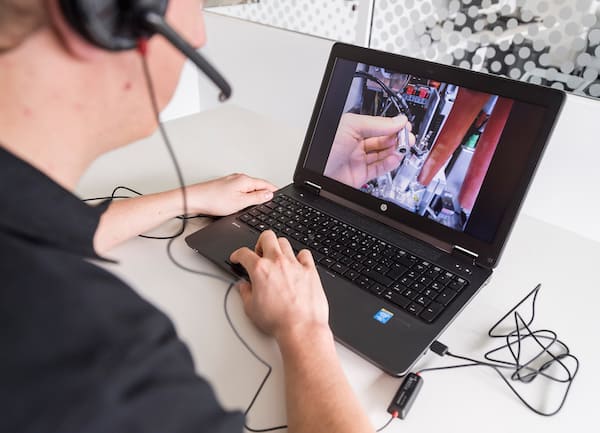 How important are internships or year long placements when you're evaluating a candidates CVs?
Having relevant work experience is always a good facet to any application. We value student placements very highly within Bosch, year on year having approximately 250 students across the UK. Completing a relevant and successful internship with Bosch or similar employer shows us that the candidates have begun to understand the key principles involved in a large organisation and developed an understanding with how certain practises work within an organisation.
What final word of advice would you offer potential graduate recruits?
If candidates have demonstrated their passion for their field through extra-curricular activities, whether this is with their University, individual projects or other means then this will all aid their application.
If you've read this and think that Bosch is the right company for you then click here to find out more.