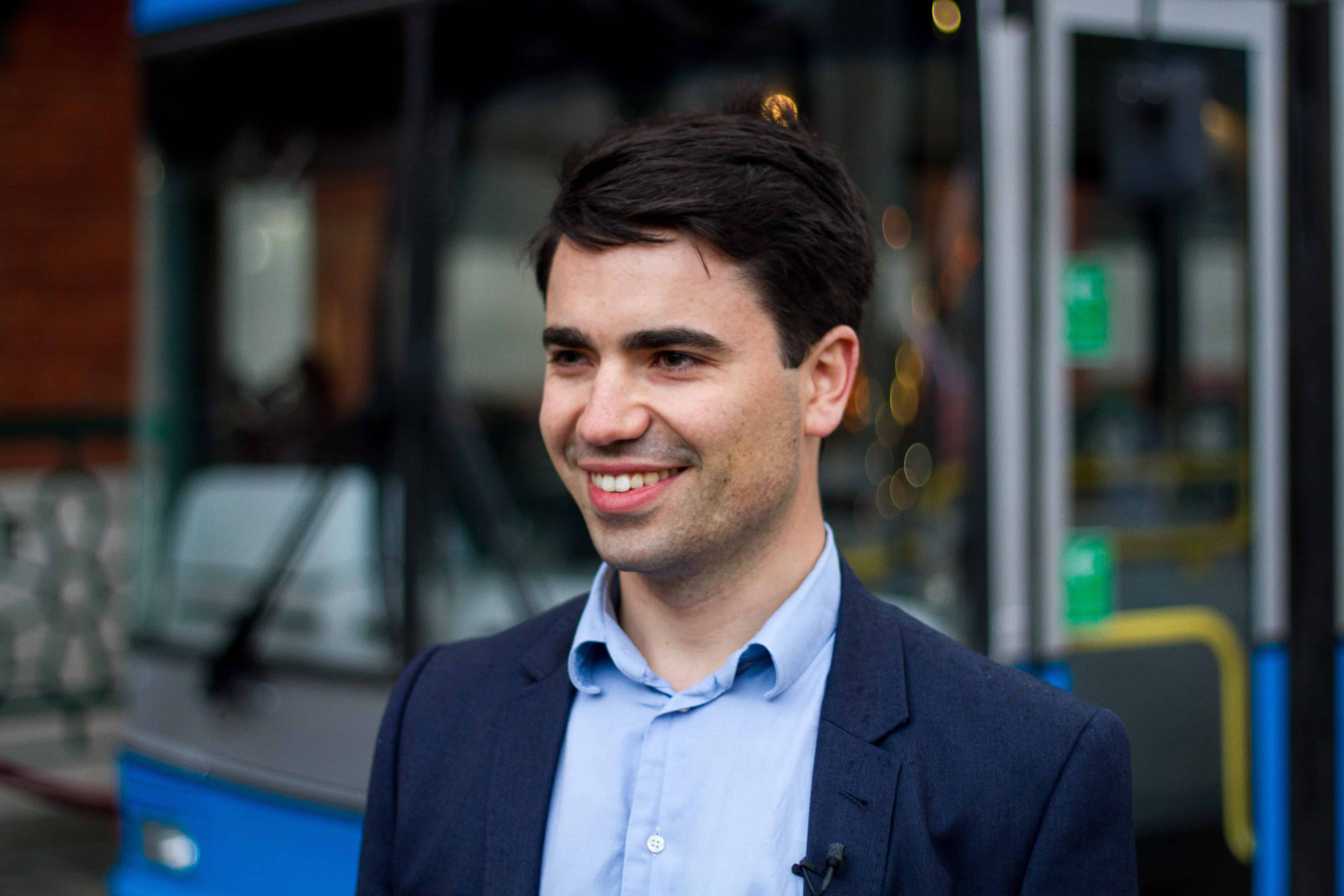 Alexander Schey
Founder and CEO, Vantage Power
Education
2009 BEng in mechanical engineering,
Imperial College London
Career
Schey completed internships with Arup and Rolls-Royce while studying for his degree, working on heating, ventilation and air conditioning for an art museum and stress analysis.
2009 – present President and founder, Racing Green Endurance
2012 – present Ambassador for BIS '30 under 30' Make it in Great Britain campaign
2011 – present CEO of Vantage Power
Schey is a frequent speaker at schools, universities and museums on science and technology subjects and entrepreneurship.
Alexander Schey has packed a lot into his 28 years. After leaving Imperial College London with a first in mechanical engineering, he embarked on a 26,000-mile journey to travel the Pan-American Highway. Schey and his colleagues from Racing Green Endurance were the first to make the trip in an electric vehicle, travelling from Alaska to the southern tip of Argentina in their SRZero twin-motor supercar.
More recently, Schey has been named in Forbes Magazine's 30 under 30 in European Industry, primarily for his endeavours with Vantage Power, the company he co-founded with Toby Schulz in 2011. Vantage is currently developing a diesel-electric hybrid powertrain for UK buses. Although perhaps not quite as glamorous as traversing the Americas in an open-top supercar, its potential economic and environmental impact makes Vantage Power one of the most exciting engineering start-ups in the UK.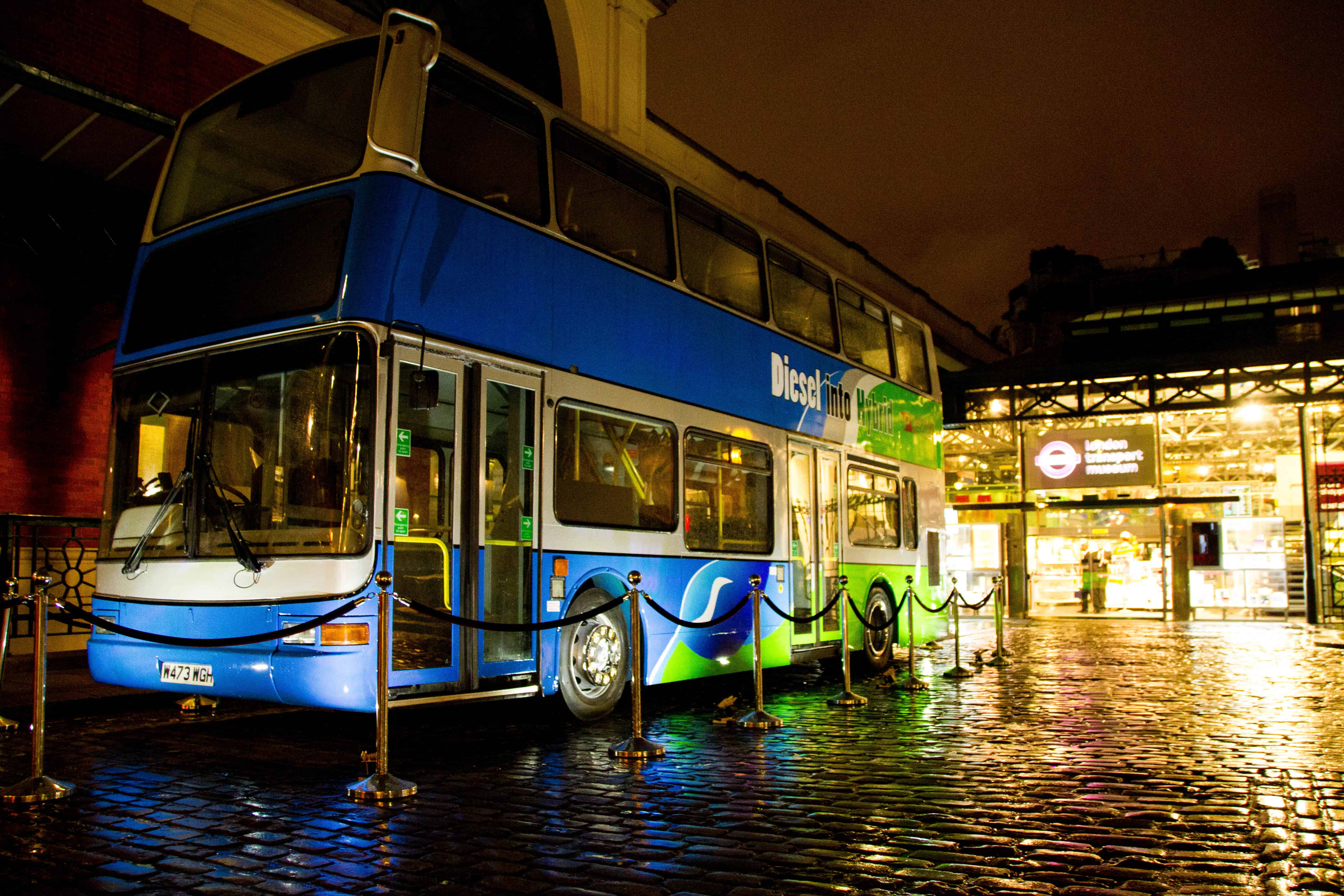 "At university I kind of fell in love with the whole idea of electric and hybrid-vehicle technology," Schey told The Engineer. "It was during Racing Green Endurance that we [Schey and Schulz] both realised we wanted to take what we had learnt into a business of some kind. So after that project we started Vantage Power, but we didn't really have a clear idea as to what we were going to do."
It was only after undertaking extensive market research that the pair discovered their niche. As a start-up with virtually no money they quickly figured out that the barriers to entry in the wider automotive sector were too great, and with no track record they wouldn't be taken seriously. Instead, they searched for the industry with the biggest requirement for hybrid technology.
"Buses are big, they're heavy, they're running 24 hours a day, so they use a lot of fuel," said Schey. "Couple that with the fact that buses – pretty much by definition – are operating almost exclusively in towns and cities, so they have the biggest impact on local quality of life, air pollution and things like that. Put those all together and you actually find out that the bus industry is the most ripe for change in this area.
"Although the industry is still very large, it's much more approachable, much smaller and connected than the huge global automotive companies where we'd have no chance of doing anything."
More research followed, with Schey and Schulz quickly identifying the after-sales market as Vantage Power's potential sweet spot. New hybrid buses are expensive, and that segment would be out of reach until the company's technology was proven. Retrofitting would provide the perfect opportunity for Vantage to cut its teeth, while at the same time targeting a market exposed to increasing regulatory pressure.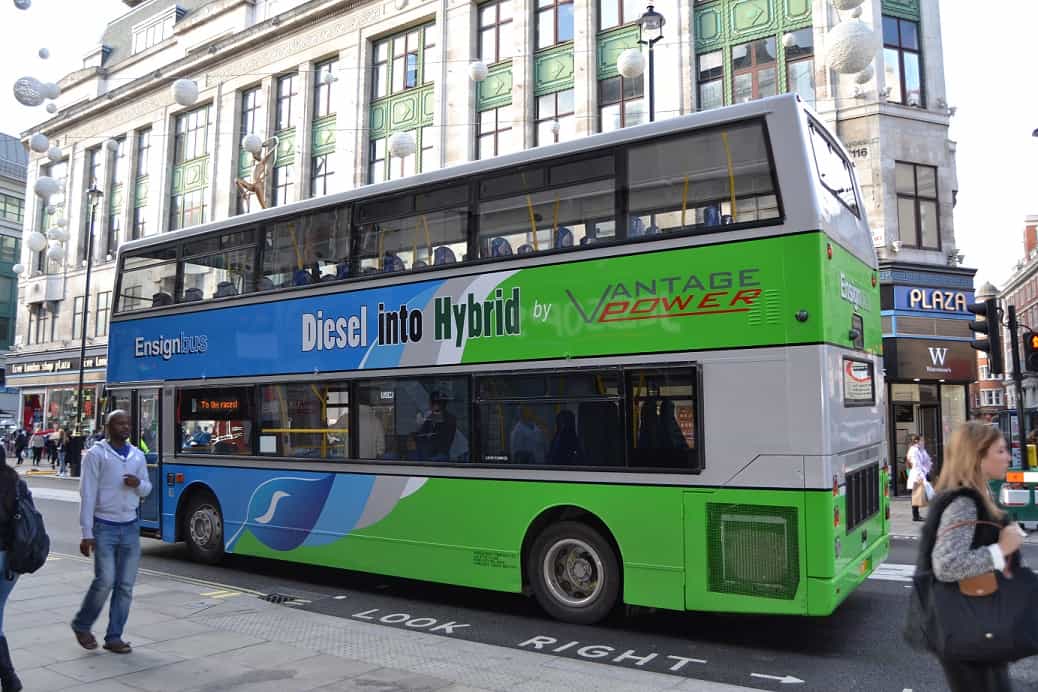 "Buses have a huge amount of work done on them," Schey explained, "and midway through their life they will typically have a big upgrade, be it a gearbox or an engine. So some piece of technology would ultimately be retrofitted to that industry. It's quite a well-established concept… but nobody had gone the whole hog and said 'let's upgrade it to hybrid'."
After commercial calculations Schey and Schulz decided the idea was a good one, leaving them
the task of designing and building the powertrain. Known as the B320 Hybrid Retrofit System, it
features a four-cylinder 4.5L displacement diesel engine. This is used to keep the 125kW lithium-ion battery topped up, which in turn provides the power to the 210kW (283bhp) electric-drive motor. The energy-storage system means a bus can travel up to 4km without the help of the diesel engine.
During a retrofit the bus has its engine and gearbox removed, and the B320 is connected to the existing electronics, hydraulics, pneumatics and mounting points. So far, all design and testing has been carried out by Vantage Power at its Greenford base in West London, but the future heavy lifting will be undertaken by its partner Ensignbus, the UK's largest used-bus dealer.
"We have the facilities to actually do the retrofit ourselves, and indeed we do that for all our prototype work, but not for the larger-scale stuff," said Schey. "Ensign is way better suited than we are for that."
According to Schey, the retrofit process should require about 40 man hours, taking a small team about two or three days. Once complete, fuel consumption is reduced by around 40 per cent, which works out at about £15,000 per bus per year at current fuel prices.
The system, which comes with its own driveline and battery warranty, brings buses into line with Euro V emissions regulations. Schey wouldn't be drawn on the exact cost of the B320, but insists that it represents value for money.
"We expect to be able to retrofit four to five buses for the price of one new hybrid," he said. With the new Routemaster hybrids coming in at around £300,000, that would put a retrofit somewhere in the region of £70,000 – no small investment, but recoverable on fuel costs within five years while at the same time extending the life of buses that would otherwise be left behind by impending emissions directives.
Alongside the fuel gains, Schey also claimed that the other areas of performance have been improved, and that driver feedback so far has been universally positive. Speed off the mark is essential for any mode of transport that frequently stops, and the powertrain has provided some unanticipated benefits.
"One thing [the drivers] say is that when you're in a normal bus, you have okay acceleration off the line, but then the moment you shift out of first gear into second gear you lose a lot of momentum. The drivers hate that when, for example, they have to join fast-flowing traffic in a roundabout – they worry that they might not have the acceleration.
"With our system you just have full acceleration throughout your whole speed range. There are no breaks between gear changes. I would have thought that was a relatively small point at the beginning, but actually it's turned out to be a really key thing for them."
Vantage is currently in talks with numerous bus operators around the country and is manufacturing 10 'beta' engines to undergo trials with some of sector's main players. According to him, there are about 9,000 double-deckers in the UK between six and 12 years old, and this is Vantage's target market. The looming emissions regulations mean a large chunk of that 9,000 will have a major incentive to adopt the technology.
"Realistically, just due to the way we ramp up, we'll probably only have access to around 7,500 over the next few years, but crucially 2,000 of those are in London," said Schey.
"So 2,000 double-decker buses, in 2020, will still have half of their remaining life… but will be illegal to drive through central London due to the ultra-low emissions legislation coming in. Every single double-decker has to be hybrid or better. These are vehicles that were bought maybe two or three years ago, and will literally not be able to drive, and they'll still have a decent chunk of life left. So those 2,000 vehicles in London are real prime property for us."
Vantage is also eyeing up international expansion, as well as the possibility of a single-decker version of the B320, although the commercial incentive with single-deckers is not as strong.
"If it turned out to be economical to put it in a single-decker, we'd be all over that," said Schey. "In fact, we've had an interest from a single-decker operator. But because they're about 60-70 per cent of the mass of a double-decker they use, as a rule of thumb, 60-70 per cent of the fuel."
Further down the line there are loose plans for plug-in hybrids, dependent on both an improved charging infrastructure across the UK, as well as the success of the B320. The former will require major government investment and won't happen overnight, but the latter could be just around the corner.