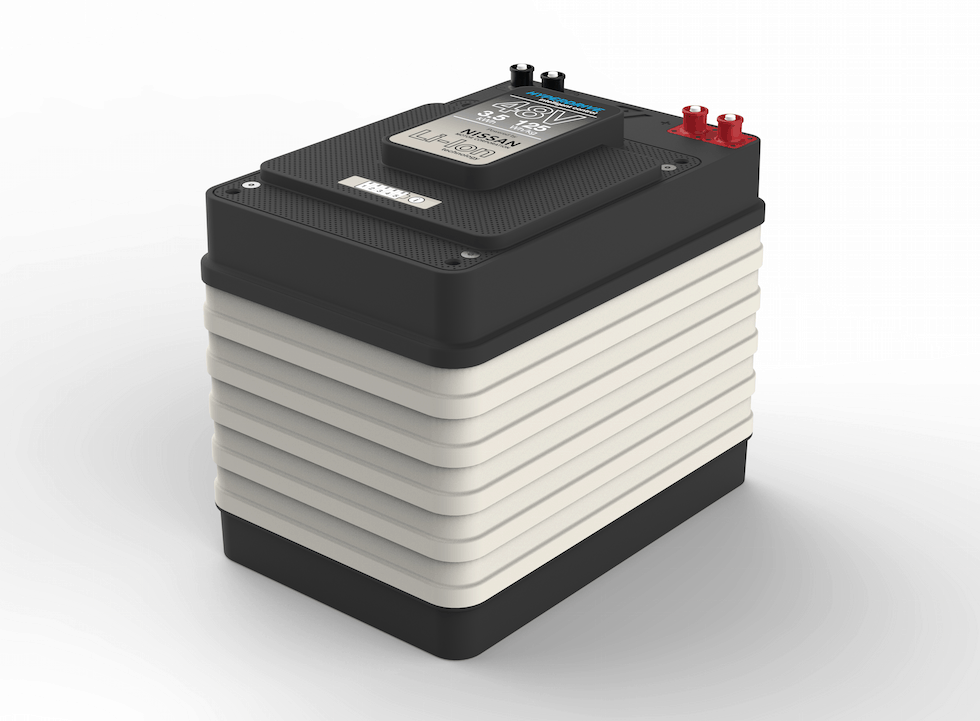 The Sunderland-based SME is believed to be the first independent company to have commercialised Nissan's LEAF cells, which are made in the Japanese giant's UK plant.
"We've been making lithium ion batteries for four and half years. Historically we've purchased pouch cells from overseas, but two years ago we approached Nissan with a view to introducing their technology to new niche markets," said Stephen Irish, managing director of Hyperdrive Innovation.
"The factory is half a mile from our facility, so it has dramatically shortened the supply chain, which has reduced the cost, complexity and carbon footprint of what we do. We've worked very closely with Nissan – not only with the manufacturing team in the UK, but also the marketing department in Paris and the R&D team in Japan. The Advanced Propulsion Centre and Innovate UK have also been very supportive and we have a number of collaborative projects through the North East Automotive Alliance."
Hyperdrive combines the Nissan cells with its own battery management system (BMS), including bespoke electronics and firmware, inside a specially designed injection moulded plastic casing. The first battery to be validated will be the 48V, 3.5kWh unit launched at Cenex's LCV2016 event.
Each pack has a specific energy of 125Wh/kg and the existing units can be scaled up to 600V by connecting multiple packs together, but there are plans to introduce a whole range of models.
Planned applications so far include off-highway vehicles, marine propulsion and domestic energy storage.
Irish said: "We foresee a lot of niche vehicle applications. One of our first big customers is actually an autonomous guided vehicle for a factory [But] the commercial availability of this technology is also an enabler for homeowners, businesses and network operators to expand their energy storage capacity.
"For homeowners this means storing the energy they generate from renewable systems such as roof-based solar panels and for businesses it will bring operational benefits, energy cost savings and grid continuity."