A new report from the Institution of Mechanical Engineers (IMechE) claims the NHS could have saved £1 billion over the past five years through remote health monitoring.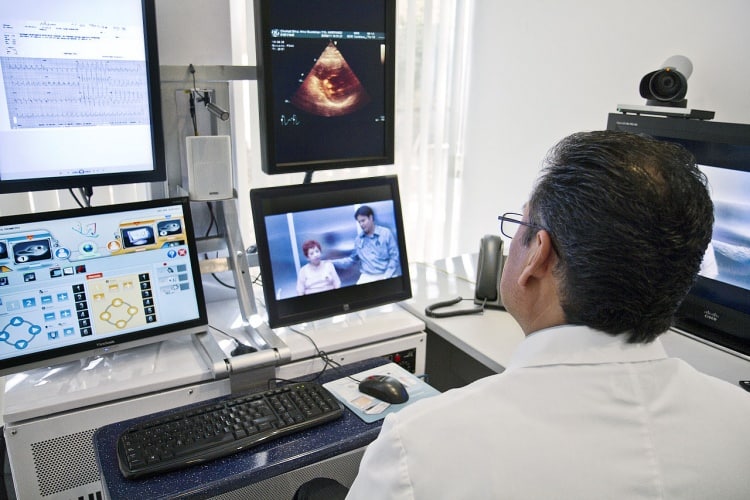 Delivering care to patients in the community costs at least 70 per cent less than hospital care. However, hospital beds are frequently occupied by patients for whom adequate care at home cannot be provided. In its new report, IMechE outlines how digital healthcare could help ease the current crisis of bed blocking, saving time and money across the health service, and delivering better patient care.
"Unnecessary delays to patients being discharged from hospital are a problem for health workers, taxpayers and patients alike," said Dr Helen Meese, IMechE's head of healthcare. "They lead to critical NHS resources being wasted and, often, the distress of patients keen to return home."
"Technology to monitor patients remotely is a key way they could be safely discharged from hospital earlier. Currently, trials of this technology in the NHS have been sorely lacking."
IMechE's report, Remote Health Management: Reducing Bed Blocking in the NHS, calls on the Department of Health to create a standardised Remote Health Management (RHM) network by 2020. According to the Institution, this would provide carers with secure access to patient data and remote monitoring, and allow for the faster discharge of patients from hospital. The report's other key recommendations include improving public awareness of RHM, changing the culture of the existing workforce, and simplifying funding routes and initiatives.
"Government needs to urgently introduce a secure standardised Remote Health Management network to connect hospitals with social care providers to enable people to live more independent lives and free up much-needed NHS hospital beds," said Meese.
"Government should also look to ring-fence some of the £20-£30 million from the Accelerated Access Review to develop these technologies further to ensure they achieve their full potential."