BAE Systems' lead for its partnership with UK Sport is focused on those all-important marginal gains for Team GB in Olympic events. Andrew Wade reports
At the 1996 summer Olympics in Atlanta, Great Britain took home just a single gold medal, the ever-reliable coxless pair of Steve Redgrave and Matthew Pinsent topping the podium. Last summer in Rio, Team GB collected a total of 67 medals, 27 of which were gold. The dramatic improvement can be attributed to many factors, not least the huge amounts of lottery funding that UK Sport has funnelled towards Olympic athletes. Recently, however, technology's role in the UK's sporting success has become more pronounced.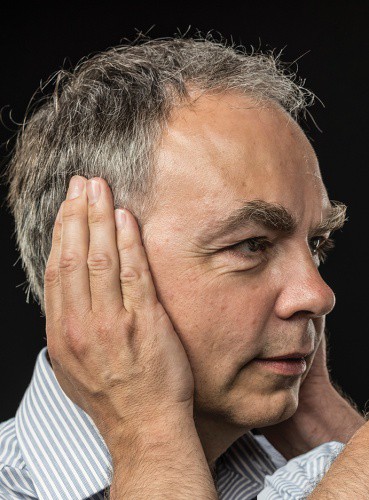 For the past eight years, BAE Systems has worked with UK Sport as its official research and innovation partner, employing engineering and technology to eek out marginal gains across a range of Olympic and Paralympic events. Hundreds of athletes have benefitted across more than 30 sports, including track cycling, BMX, wheelchair basketball, bobsled and canoeing. The variety of challenges is one of the things that keeps the engineers on their toes, according to Henry White, BAE's lead on the UK Sport partnership.
"I think one of the reasons they approached me was because of the background I had with BAE Systems' Advanced Technology Centre," he told The Engineer, "looking at a lot of short-term projects that would develop demonstration-type equipment, rather than the full-blown product development that we get in, say, military aircraft or the naval ship side."
White's background is photonics, but his current role puts him across the full gamut of engineering, from materials and mechanics, to sensors and virtual reality. One particularly lauded piece of equipment developed under the partnership is the cycling ergometer. Britain's medal haul in recent Olympics has been massively bolstered by its track cycling team, with athletes such as Chris Hoy, Victoria Pendleton, Laura Trott and Jason Kenny becoming household names. The recipe for velodrome success has had many ingredients, but having a machine to replicate conditions on the track has been a crucial one.
"It was used in the build-up to the 2012 London Olympics," said White. "Chris Hoy was very enthusiastic about it at the time as well. It's been very successful for them in terms of the way they feel they can represent some of the forces you get on the velodrome that you can't do with other training systems."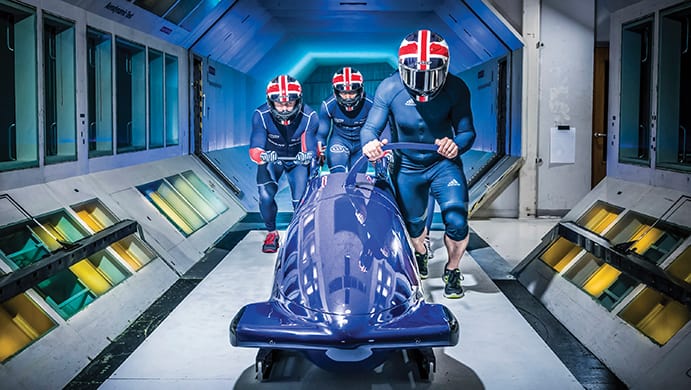 One of the device's key advantages is that it can be customised for individual riders. It essentially consists of a bike with a huge flywheel at the back, which has adjustable blades capable of providing a wide range of resistance.
"That's linked in with the cycling system so that you can release that energy at different times on the stroke. You see them do the cat and mouse at the top of the banks, then all of a sudden they'll make a big effort. It's about being able to simulate that, at the right time, on the right banking."
In many cases, BAE Systems' input involves simply improving existing concepts, whether through the introduction of new materials or supplementary technology. It has adapted optical sensors from UAVs to help improve the trajectory of BMX riders, and used its wind-tunnel facilities – ordinarily the preserve of military jets – to help bobsled teams and wheelchair athletes improve their body position and technique.
"We can do a lot on the training apparatus, because obviously there's a huge amount of flexibility on that," said White. "Often the equipment they actually use in the sports themselves is very proscribed. Sometimes there are variants that we can influence on that as well, but it's in the training where you think 'actually, this can be improved'."
As the partnership with UK Sport has evolved, so too has the technology. Ahead of last summer's games, BAE provided Team GB with a number of virtual reality simulations, accessible on smartphones, as well as VR headsets. The project was designed to digitally immerse the athletes in sporting arenas, helping to familiarise them with the big stage before setting out for Rio.
Olympians and Paralympians used the technology "to experience venues, the village beforehand, but also courses such as the cycling course for the triathlon", White explained. "It was used in the clay-pigeon shooting area as well. I had never really watched clay-pigeon shooting before, but after we'd been involved with them, and watching them have much better success than in other Olympics – there's many reasons why that would've been, but they're all paying a lot of attention to the small things they can do to improve."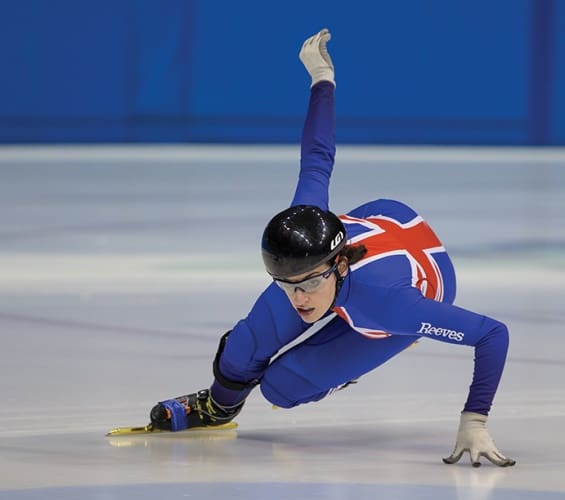 Marginal gains – the pursuit of multiple minute advantages with the aim of overall improvement – have become the hallmark of top-level sport in recent times. The benefits of this approach for Team GB, in combination with the cut-throat manor in which lottery money is allocated,
are there for all to see. It's really only on the athletics track, where figures such as Jess Ennis and Mo Farah have captured the imagination, that BAE Systems can't claim
a contribution to the success.
"Where it's hard to apply some of the technology is with simple running," said White, "but I'd probably say that all the sports where there is some technology we've had discussions or had some input already, even if it's just advice or testing equipment. You take carbon-fibre equipment – you've got hockey sticks, you've got kayaks, you've got windsurf masts. Just understanding the performance of all those things is important."
With the current four-year cycle coming to an end this year, discussions with UK Sport are under way to renew the partnership. However, the nature of the planning involved for Olympic sport means BAE engineers are already helping Team GB prepare for upcoming games.
"Even on the current funding we're looking at technologies for the Pyeongchang [South Korea] Winter Olympics, and also Tokyo [Summer Olympics 2020]," White said. "One area that we've moved into is not just looking at people, but looking at horses in equestrian
events that need technology as well."
The benefits of all this for UK Sport are glaringly obvious, but it's perhaps less clear what BAE Systems gets out of the deal. However, White is quick to point out that there are several areas where the partnership benefits the company, as well as the nation's athletes.
"We're able to use this to publicise technology as a whole, at a level that's attractive to the younger population. Helping to increase that potential pool of engineers around the country is great. If some of them come here to BAE Systems that's helpful, but actually we need engineers within the supplier network as well."
White said there has also been technology transfer back into the company via some of the sporting projects. Prototyping and pushing for immediate gains is fundamentally different from BAE's bread and butter of long-term, large-scale defence contracts. That paradigm shift helps breed creativity and delivers offshoots back into the core business.
"We have a relatively light process on it, so we use a lot of the apprentices and graduate engineers in the company on it as well. It's proved to be a very useful role for them to experience project lifestyles with a short turnaround, and to be aware of technology from a lot of the different sites."
Furthermore, those working on the projects often see the fruits of their labours played out on national television within months, rather than the decades some military programmes can take.
"There could be people who've just started work on the next submarine, for example, and they think 'I'll be retiring before I see this'. The enthusiasm they get from working on something they can see the benefits from in a relatively short timescale has been quite important as well."
CareerCV
Education
Studied physics at the University of Manchester, specialising in photonics
Career
Joined British Aerospace in 1983 as a principal scientist at the company's Filton facility, becoming a senior principal scientist at BAE Systems in 1999
Named group leader for Photonics Group of BAE Systems' Advanced Technology Centre in 2010
Promoted to lead technologist for electro-optics and photonics within BAE's Military Air and Information unit in 2015
The same year saw White made engineering lead for BAE Systems' technology partnership with UK Sport