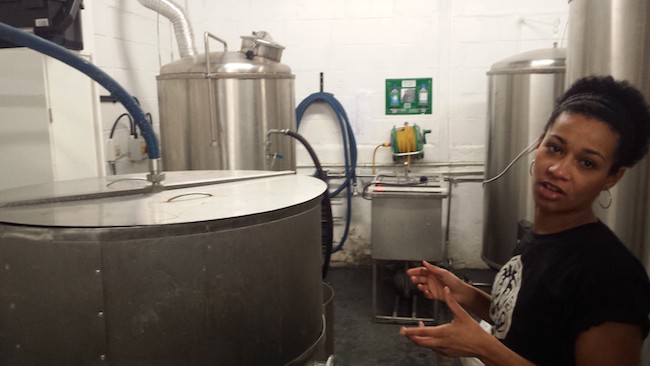 Jaega Wise's brewing days start early. When I join the head brewer at 8.30am at the Wild Card Brewery in east London, she's already been at work for over an hour, preparing the fermenter and other vessels for making two batches of the company's King of Hearts beer over the next 12 hours.
In the time between each stage of the process, she might be speaking to suppliers, checking financial spreadsheets or even restocking the brewery bar – all in day's work when you're in a rapidly growing startup and part of the exciting revival of microbreweries taking place across the country.
Such practical work is also a far cry from her first graduate job as a chemical trader in the City, which she took after completing a chemical engineering degree at Loughborough and a placement year with GE's water division.
"I considered industry very heavily but I really, really wanted to be in London and it was really difficult to find a chemical engineering job here, hence why I went into a commercial role," says Jaega. "I did that for about three years and figured it wasn't for me. It was all in an office, it wasn't very hands-on."
Hailing from Nottingham in the ale-drinking Midlands, Jaega says she was often around people experimenting with home-brew when she was growing up. So when two of her old hometown friends said they wanted to start their own brewery she jumped at the chance to get involved.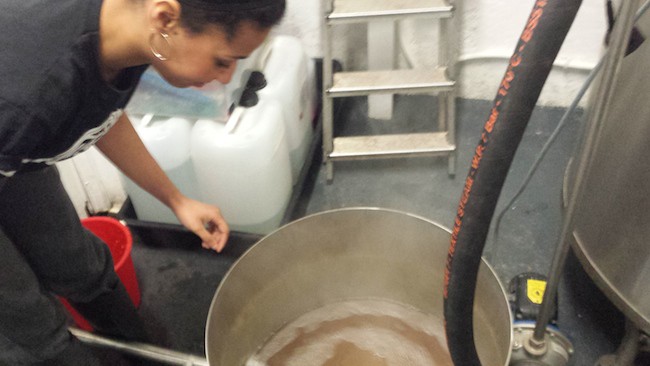 She learnt the craft by helping out at other breweries and then began selling their beer around London, at first bringing in extra money by working in a bar and at recording studios. (She's also a talented singer – check out the Soundcloud track at the top of the page).
They soon outgrew their pub basement premises and with the help of a government startup loan moved into a rundown industrial estate in Walthamstow, just as the area's regeneration was taking off. Now the Wild Card bar is a top weekend drinking destination for locals.
That success is part of a wider explosion of interest in craft beer that's swept the UK. According to the Campaign for Real Ale, the country now has more breweries per person than anywhere else in the world and around 170 new ones started up just last year, helping to change what it means to join the beer manufacturing industry.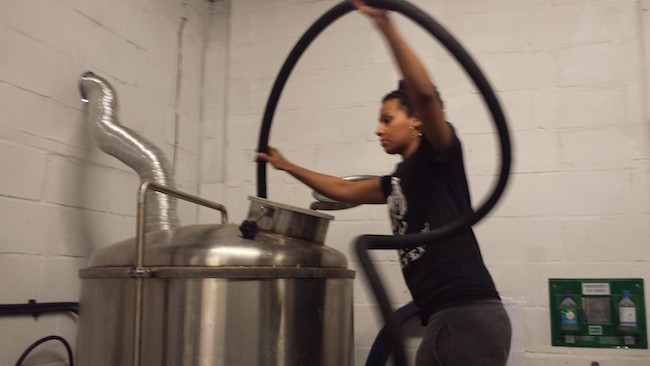 Many microbreweries are started by people graduating from home kits but Jaega believes her background as a chemical engineer gave her a distinct advantage, from designing the equipment setup to filling out health and safety paperwork.
"It's stuff like knowing how to use a pump, knowing how to take apart a heat exchanger," she says. "Even stuff like having to work out how much water I could fit in the tank, how much heat loss I would get from one section to another. It comes up every day, it's a foundation that is evident throughout everything."
To those who like the sound of a career in brewing, Jaega's advice is just to have a go. "Volunteer your time at your local brewery," she says. "They always need people to do little jobs and if someone wants to help there are very few breweries that would say no. There are also plenty of courses you can do these days on how to make your own beer."
And the best thing about the job (free beer aside)? "I love coming in here early on my own, playing music shockingly loudly and doing something practical. It's a dream."