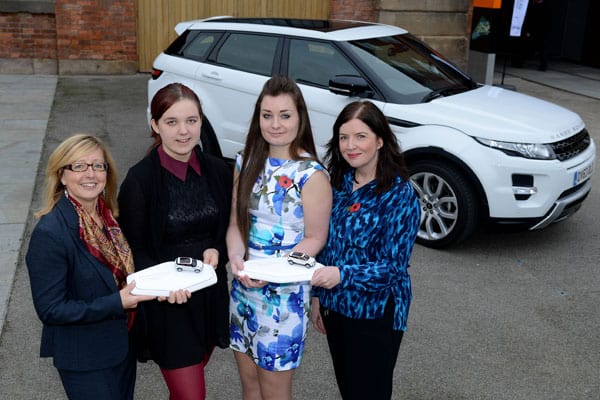 Launched in 2013, the Scholarship is open to those embarking on or currently undertaking an engineering, maths or physics degree course or apprenticeship in the UK this year.
The funding programme aims to boost female participation in these disciplines, with the winners receiving £1,000 per year for their studies (for up to three years), professional mentoring to support their path into engineering, and the opportunity to gain valuable work experience at Jaguar Land Rover.
Nicci Cook, Jaguar Land Rover senior HR manager, sits on the panel that decides who is awarded a scholarship. She took a call from The Student Engineer to tell us all about it.
The Scholarship sounds like a remarkable opportunity for a young women looking to get a foothold in engineering. What is the selection process like?
We have an application process and part of that process is that we ask them a couple of questions, such as: "how would you encourage young women to take up engineering as a career option?" or "how would you encourage more young women to enter into STEM subjects?"
We then narrow the field down to the people we'd like to see in person. Part of that interview process is with a panel, including me, and a representative from WISE (Women in Science and Engineering), our partner in this.
We ask them to prepare a short presentation – lasting 10 to 15 minutes – on a particular subject like how they would encourage more young women to entertain engineering as a career.
Then we have a set number of questions that we ask the candidates. This might be around their experience to date in terms of what they've come up against in relation to blockers or barriers; or what they envisage engineering in the future to look like.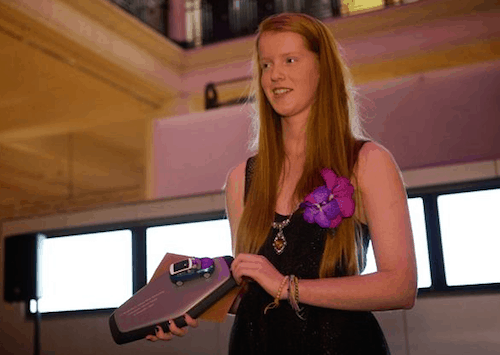 The Scholarship package gives a lot the awardee, so what do you expect from them in return?
Part of the selection criteria is to ask whether the candidate would be willing to do some public speaking, and that might just be standing in front of five or 10 primary school children to make engineering or STEM subjects accessible.
There is some expectation that they will be an ambassador for WISE and JLR but it depends on the individual and where their skills lie. Some people might not be really happy with public speaking but what we have done is given media training to all of the young women that have come onto the Range Rover Evoque WISE scholarship…to give them confidence when they're speaking to journalists as well as small or larger groups.
We have three winners to date and if we take our first year winner – Harriet Vickers – she has done all sorts of things such as speaking at engineering forums. She went to the Big Bang [Young Scientists and Engineers Fair] and did time on a stand there by talking about her experiences. She's studying engineering at Durham University and has been to local schools. She's got clubs…that she's engaged with as part of her University, and she's also on the WISE Young Women's Board and that board has a say in what projects go forward for the future [in terms of] how we engage with young people.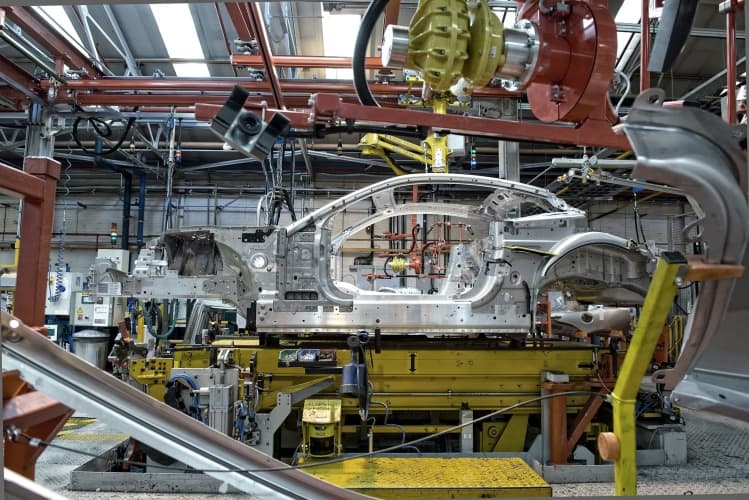 Mentoring is well-documented method by which young women can become more engaged and invigorated by their profession, but how does it work on the Scholarship?
They…get a mentor within WISE who is a female engineer that can help steer them through any difficulties and talk through any issues they may have. They also get a mentor from within JLR. Where the mentoring takes place and how often is driven by the mentor and mentee depending on their needs at a point in time.
Danella Bagnall, a senior engineer working on the Evoque, was appointed as mentor to Harriet. How has that relationship evolved?
Harriet and Danella meet up regularly, but I think at the start it was less regular because Harriet was getting into her studies and getting to grips with living away from home. Danella [was] more on the end of the phone offering advice around the kind of projects she was doing as part of her degree. Now I believe they meet up more regularly and Danella and I are going to meet Harriet in the next few weeks to discuss how she's getting on and offer any support that she might need.
[The mentoring is] fairly wide ranging but its driven mainly by the mentee with a little bit of guidance and nudging by the mentor.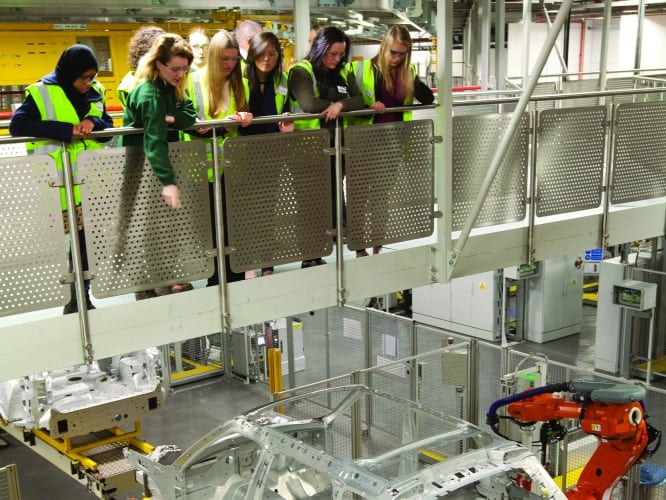 And the Scholarship includes expenses paid work experience at JLR. What have winners been up during their time with you?
Harriet spent August 2014 with us following the lifecycle of the vehicle through to inception/design right through to coming off the end of the track and going to the customer. To be able to have that unique experience of understanding the lifecycle of the vehicle [is something that] even a lot of our guys don't get.
Harriet was given a project actually working with engineers, designers and manufacturing team to do that project, which provided real hands on experience.
Harriet is 18 months into the programme and in terms of her CV she's already been quoted in the press several times, and there've been opportunities that she wouldn't otherwise have had such as the networking opportunities that she gets with us, and the networking opportunities she gets with WISE.
For more student careers news and advice follow us on Twitter and LinkedIn
Read more:  https://www.theengineer.co.uk/students/7-civil-engineering-projects-transforming-the-uk-right-now-and-the-employers-building-them/1020225.article#ixzz3XUB5KC4V