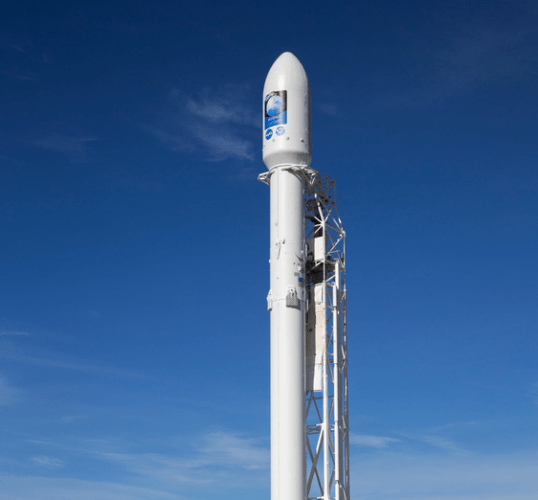 Jason-3 is a collaboration between French space agency CNES, the European Organisation for the Exploitation of Meteorological Satellites, NASA, and the National Oceanic and Atmospheric Administration (NOAA). Its primary goal is to track global sea level rise, providing data for climate science and weather prediction.
"The measurements from Jason-3 will advance our efforts to understand Earth as an integrated system by increasing our knowledge of sea level changes and the ocean's roles in climate," said John Grunsfeld, associate administrator for science at NASA Headquarters in Washington.
It wasn't all good news for SpaceX, however, as the attempted landing of the Falcon 9 on a barge at sea ended in failure. This disappointment comes less than a month after the US company successfully landed a rocket upright on land following a launch from Cape Canaveral.
On this occasion, the Falcon 9 appeared to touch down safely, only for one of its supporting legs to collapse. This sent the rocket toppling over onto the deck of the barge, causing a large explosion. Footage of the failed landing was posted online by SpaceX CEO, Elon Musk.
Back in space, Jason-3 now begins a six-month calibration phase before entering full science operations. Positioned in a low-earth orbit, it will precisely measure the height of 95 per cent of the world's ice-free ocean every 10 days. In tandem with its predecessor, Jason-2, the satellite will track ocean-surface topography, measure the speed and direction of ocean currents, and help scientists calculate how much of the sun's energy is stored by the ocean.
"As human-caused global warming drives sea levels higher and higher, we are literally reshaping the surface of our planet," said Josh Willis, NASA project scientist for Jason-3 at the Jet Propulsion Laboratory (JPL) in Pasadena, California. "These missions tell us how much and how fast."