The Land Rover All-Terrain Self-Driving Research project involves a range of sensors, cameras, and communications technology that will allow vehicles to identify and adapt to terrain and surface conditions ahead, as well as share information with other connected vehicles travelling in convoy.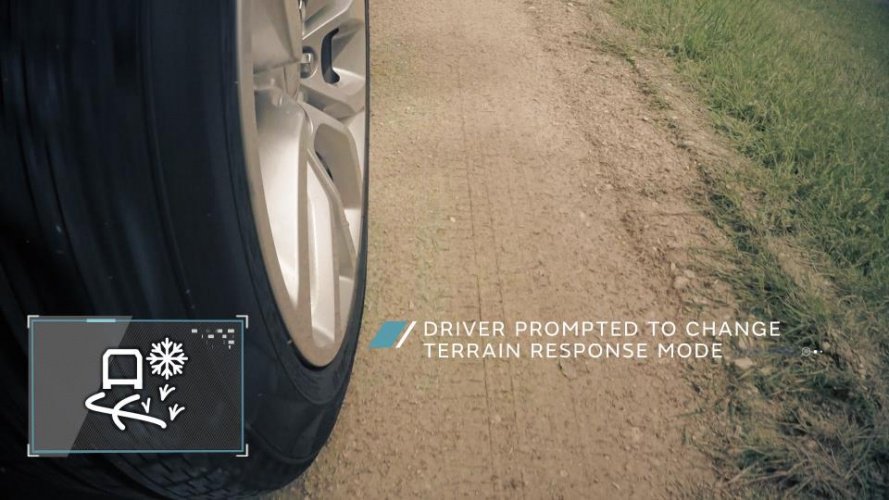 "We don't want to limit future highly automated and fully autonomous technologies to tarmac," said Tony Harper, JLR's head of research. "When the driver turns off the road, we want this support and assistance to continue."
Terrain-Based Speed Adaption (TBSA) uses cameras to sense bumpy or undulating terrain ahead, including potholes and standing water. Speed is adjusted autonomously to compensate for the change in landscape and to keep passengers comfortable. Once clear of the tricky terrain, speed is then automatically readjusted.
Working in tandem with TBSA will be JLR's Surface Identification and 3D Path Sensing. This uses a combination of camera, ultrasonic, radar and LIDAR sensors that create a 360 picture of the vehicle's surroundings. According to the company, the sensors can determine surface characteristics down to the width of a tyre, even in rain and falling snow. Drivers can then be prompted to adjust the vehicle's terrain settings, or the vehicle could adapt automatically, depending on the level of autonomy desired. Overhead Clearance Assist uses stereo cameras to scan for low-hanging branches and barriers, warning the driver of impending collisions.
"The key enabler for autonomous driving on any terrain is to give the car the ability to sense and predict the 3D path it is going to drive through," said Harper.
"This means being able to scan and analyse both the surface to be driven on, as well as any hazards above and to the sides of the path ahead. This might include car park barriers, tree roots and boulders or overhanging branches, as well as the materials and topography to be driven on."
Finally, JLR has also unveiled Off-Road Connected Convoy. Using DSRC (Dedicated Short Range Communications), this technology facilitates data sharing between vehicles travelling together, including location, wheel-slip, changes to suspension height and wheel articulation. Convoys could autonomously adapt their settings based on the information from vehicles ahead, or potentially even look for alternative routes.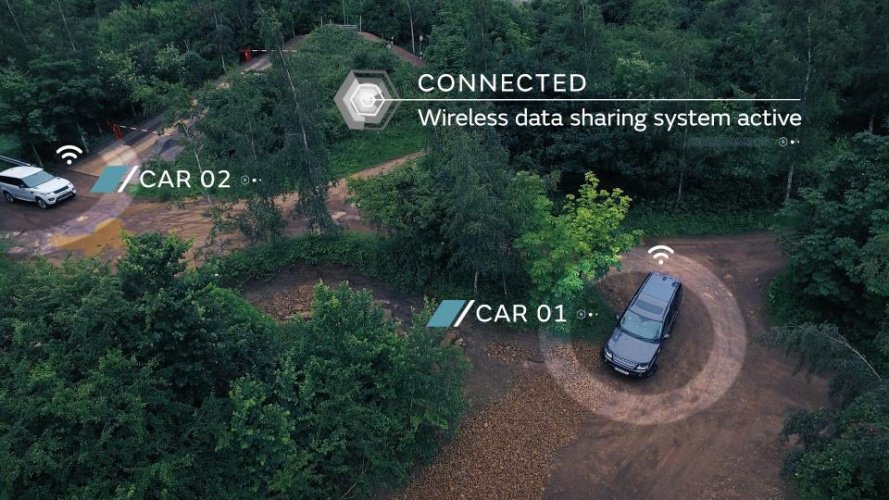 "This V2V (vehicle to vehicle) communications system can seamlessly link a convoy of vehicles in any off-road environment," Harper explained. "If a vehicle has stopped, other vehicles in the convoy will be alerted – if the wheels drop into a hole, or perhaps slip on a difficult boulder, this information is transmitted to all of the other vehicles"
"Or for the ultimate safari experience, cars following in convoy would be told by the lead car where to slow down and stop for their passengers to take the best photographs."
JLR has not indicated when the research technologies may become available for production vehicles.