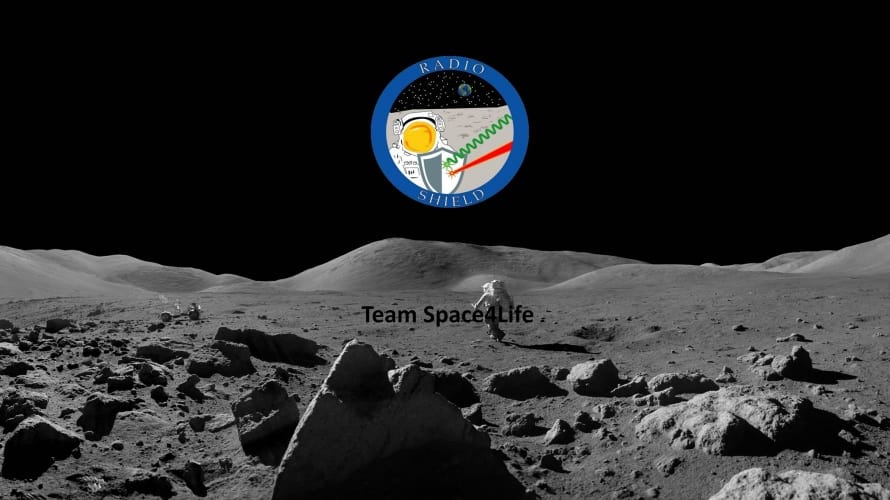 The competition was created by India's TeamIndus, one of five teams involved in Google's Lunar XPRIZE, which is challenging private investors to reach the moon and complete a series of tasks. Later this year, TeamIndus plans to land a rover on the moon which is able to travel 500m and send HD images back to Earth. Part of TeamIndus's remit is also to promote STEM, and the Lab2Moon competition is a key component of that. Open to under-25s, it drew over 3,000 entries from around the world.
Team Space4Life took the top prize by proposing an experiment to test whether a colony of Cyanobacteria could help shield astronauts from space radiation. According to TeamIndus, the quality of the entries was so high that the idea of bringing multiple experiments on the lunar trip is now being pursued.
"Based on the feedback I received from the judges, these experiments could revolutionise the future of humanity," said Sheelika Ravishankar from TeamIndus.
"The sheer quality of the teams has compelled us to explore the possibility of a further six experiments joining us aboard the spacecraft. There has been growing interest from corporates to partner us in fostering such quantum jumps for humanity, and we look forward to working with them to make this happen."
Second-placed Team ZΩI, from India, have already secured private investment to enable their photosynthesis experiment to also travel. Five other teams are attempting to do likewise, including Team LunaDome from Bath University, who came joint third. If they can raise $750,000, their atmospheric pressure experiment will travel alongside the two experiments confirmed so far.
"We are extremely proud of Sam, Nick and Elliot's achievement in coming joint third out of over 3000 entries in the TeamIndus 'Lab2Moon' challenge with their innovative 'LunaDome' concept," said Dr Vimal Dhokia, assistant professor in Design Engineering at Bath University.
"Even more impressive is that the team put their initial concept together in little over a week! LunaDome's success in this global challenge reflects the high-quality teaching and learning support they receive on their degree enabling them to 'reach for the stars!"
"A significant amount of funding is now needed to get LunaDome on to the moon, but the university will be endeavouring to do all it can to support them secure the funding needed."