A small proportion of waste plastic food packaging is recyclable, prompting the Local Government Association to challenge manufacturers to rectify the situation.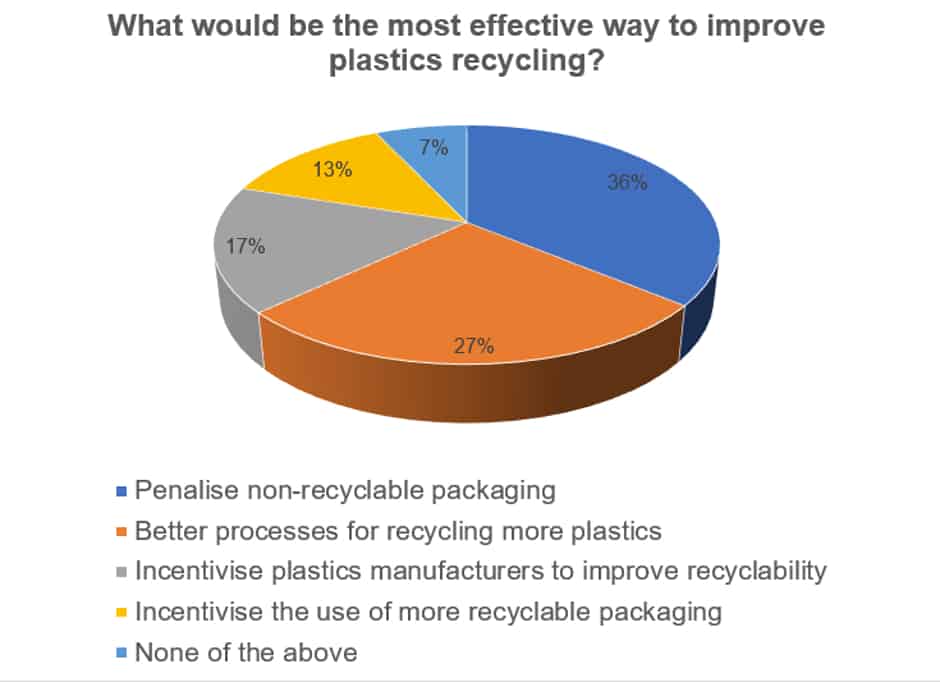 LGA says that 525,000 tonnes of plastic pots, tubs and trays are used by households a year, but just 169,145 tonnes of this waste is recyclable. Consequently, LGA is calling for manufacturers to work with councils to develop a plan to stop unrecyclable food packaging from entering the environment.
Problematic packaging comes in many forms, including those plastics made from complex mixtures of polymers, and black plastic ready meal trays that cannot be identified by the optical scanners used in sorting.
Local authorities require households to sort their recycling into a variety of containers prior to refuse collection, leading us to canvas your opinions on the most effective measure to improve the proportion of recyclable plastic reaching supermarket shelves.
Of the 542 respondents, 36 per cent thought that manufacturers should be penalised for producing non-recyclable packaging. Just over a quarter (27 per cent) agreed that better processes should be in place for recycling more plastics, and 17 per cent believe that plastics manufacturers should be incentivised to improve recyclability. Of the remaining fifth of the vote, 13 per cent believe the use of recyclable packing should be incentivised, and seven per cent opted for 'none of the above'.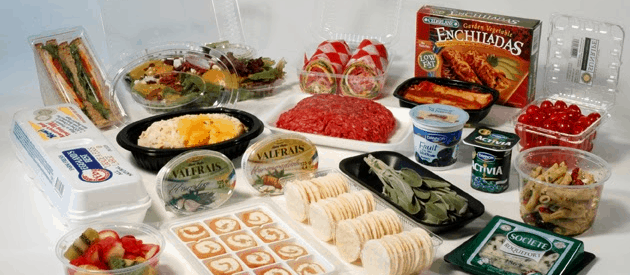 The poll has so far accrued 37 comments, with Clive Davis summing a lack of joined-up thinking by saying: "One of the great problems with recycling in this country is knowing what can be recycled. There seems to be an unwritten rule that no two recycling schemes can be the same."
Clive takes things further by proposing the following solution: "What is needed is a phone app that tells you. The phone would read the bar code and because it knew where it was, the phone could tell you what to do. The database behind it would be a lot of work but it would reveal a lot of useful information."
For Ian, the solution lies in the statute books. He said: "It has to be legislation. No plastic to be used for packaging of any kind unless it can be recycled and the manufacturer / importer has a recycling scheme in place to recover the material. Extending the current packaging recovery scheme to cover the latter part would be an achievable goal, I believe the former is possible as it meets or exceeds waste legislation."
For Steve, a potential solution can be found in incineration as there is "no land fill, no sorting, no on-cost for the recycled plastics," he said. "We get energy for generating electricity or for district heating schemes. Properly designed, no risk to the environment. Exporting the waste is not a defendable solution, but incineration is."
The debate rages on and we continue to welcome your comments below.