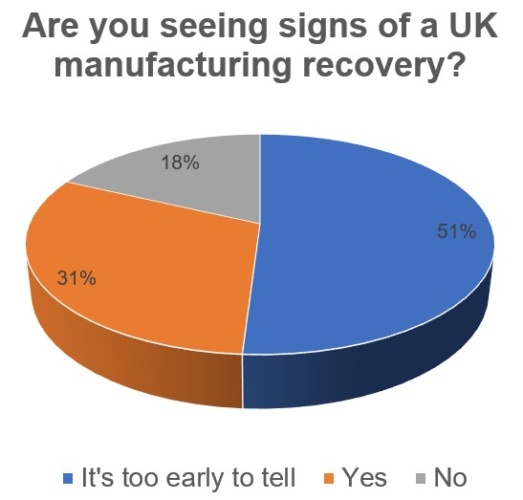 Following unprecedented declines during the height of the COVID-19 crisis, an increase in new orders; easing of lockdown measures; increased consumer confidence; and a modest improvement in exports have driven an increase in manufacturing output for three months in a row. Indeed, according to survey data from the UK manufacturing PMI, manufacturing output in August expanded at the fastest rate in six years.
Whilst hailed by optimists as the start of the longed-for V-shaped recovery, others have sounded a more cautious note, warning that any recovery is coming from a historically low base and could be quickly strangled off by the twin threats of a COVID-resurgence and Brexit.
Either way, a growth in output is to be welcomed. And as MAKE UK economist, Fhaeen Khan commented, the latest figures highlight the key role that manufacturing will play in leading the UK's economic recovery.
What is the situation at your workplace? Is a manufacturing recovery underway? Let us know in 'comments' below the line. All comments are moderated.