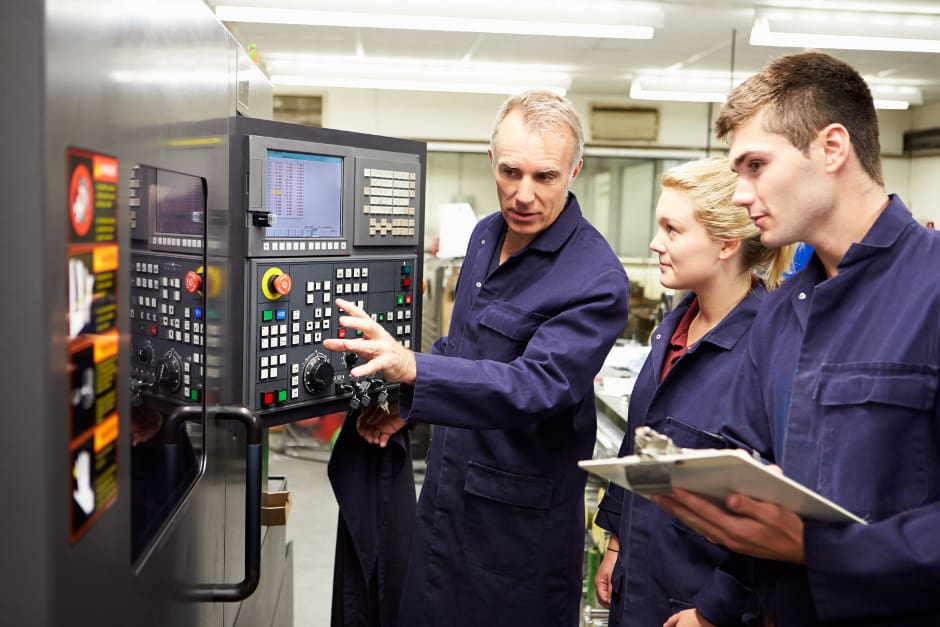 T-levels have been introduced as a vocational alternative to A-levels and will be taught to teenagers from 2020.
Announced by chancellor of the exchequer Philip Hammond in the 2017 budget, the 22 planned courses will have more teaching hours than most current technical programs and will include a compulsory work placement of 40 to 60 days.
But are T-levels an important part of the solution to filling the skills gap?
According to 35 per cent of respondents to last week's poll, they should not replace apprenticeships. Not far behind on 30 per cent were those who think T-levels will help prepare school leavers for the world of work. Eleven per cent of respondents believe that T-levels should not replace general education, and five per cent saw them as taking pressure off university courses. Just under a fifth (19 per cent) chose 'none of the above'.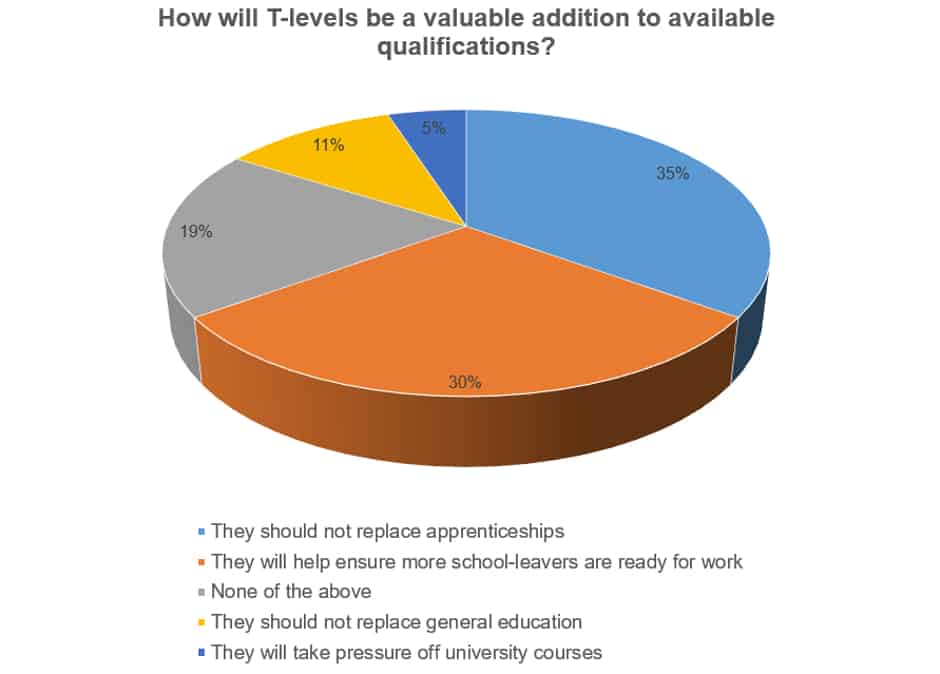 There was an air of déjà vu among those who commented, with David Anderson writing in to say: "It seems to me that every few years, probably to create the money, some person in central government decides it's time to mess with the education system AGAIN and confuse everybody at the same time. I don't see any great benefit from yet another new scheme."
David's sentiments were echoed by Keith Nuttall who said: "it is all very well introducing 'new' qualifications – possibly based on some older schemes that many in gov't. have never heard of or have forgotten about, BUT it still needs teachers capable of delivering those subjects in a manner that engages the students."
Those standing up for a more hand-on approach to learning include Joseph Holland, who said: "I left school with little qualifications and went into an apprenticeship with day release and evening lessons. Through this approach I was able to achieve a HNC,HND and Master degree."
Graham Field added: "I know many young lads for whom school was a pain, but once put into an apprenticeship with time at college learning about stuff they wanted to know about, they took to it like a duck to water."
What do you think? Let us know using Comments below.