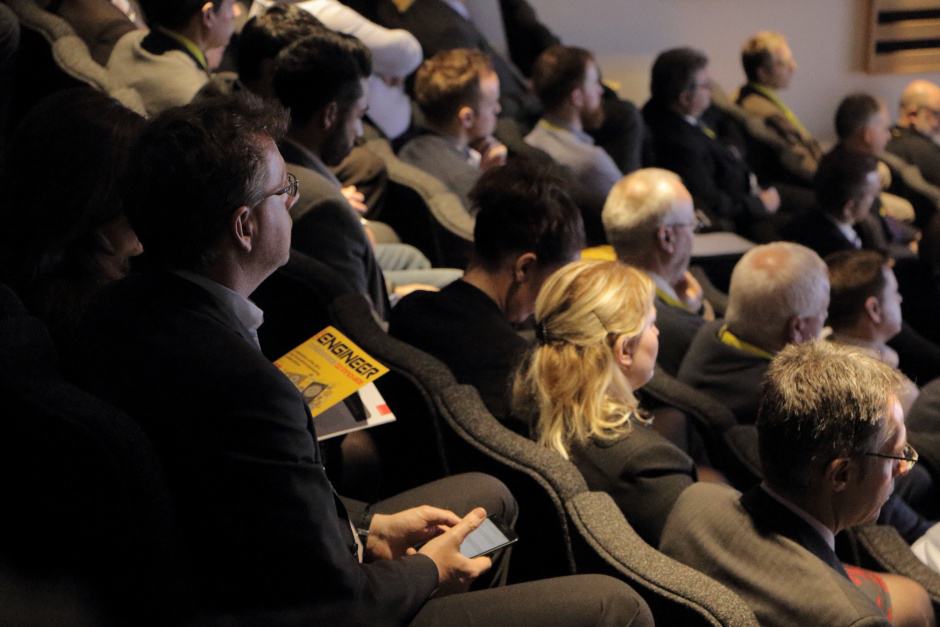 Featuring presentations from the winners of The Engineer's 2017 Collaborate to Innovate awards and keynote talks on major issues relating to engineering collaboration, this year's event represents an unrivalled opportunity to hear from some of the industry's sharpest minds and learn directly from practical examples of collaboration in action.
Main Keynote
This year, we're delighted to welcome Sir Vince Cable, leader of the liberal democrats and former secretary of state for business. Dr Cable will talk about the importance of engineering to the wider economy and comment on some of the key advantages and challenges of the collaborative process.
Accelerating Innovation through Cross-Sector Collaboration
We're also excited to welcome another major figure in the UK manufacturing landscape, Professor Rajkumar Roy - Director of Manufacturing at Cranfield University, who will examine the benefits of cross-sector collaboration, and look at how effective cross-sector partnerships can be built.
IP protection in the collaborative age
Multi-partner projects present a number of significant challenges, not least protection of the intellectual property. Liam Hynes, deputy director of Innovation at the UK government's Intellectual Property Office will examine some of the issues around safeguarding IP in collaborative and shared digital environments.
Engaging with the Academic Base
One of the hallmarks of UK engineering collaboration is the degree to which major organisations work with the academic research base. Dr Steve Harris, head of external partnerships at one of the UK's largest technology firms, BAE Systems,  will be joining to outline how his firm makes the most of this crucial dynamic.
Open Innovation
Dr Mark Humphries from PA Consulting Group will consider the advantages and challenges of embracing open innovation and integrating it into your R&D process.
Digital Collaboration
From industry 4.0 to mixed-reality, 3D printing and the rise of the digital twin; digitalisation is transforming engineering. A senior member of the Stratasys team (to be confirmed) will look at how today's (and tomorrow's) digital tools can help enhance collaboration across multi-partner projects.
The winners
The conference also features winning projects from The Engineer's annual C2I awards programme. Click here to see the full line-up.
Commenting on C2I 2017, Jon Excell, editor of The Engineer said: "As the winners of our 2017 awards programme demonstrate, Collaboration is frequently at the heart of the most successful and innovative engineering projects, but instigating and managing the collaborative process is far from straightforward. How do you protect intellectual property in a big multi-partner collaboration? How can the latest digital technologies help enhance collaboration? And what are the challenges and advantages of working with firms from different sectors and engineers from different disciplines? As well as shining the spotlight on some of the UK's most exciting technology projects, C2I 2017 will also attempt to answer some of these critical questions."
Collaborate to Innovate is sponsored by a number of leading names from across industry including: Frazer-Nash Consultancy, Mazak, Renishaw, Airbus, BAE Systems, 3D Systems, Stratasys, Desoutter, 3D Systems. The initiative is also supported by EPSRC, and Engineering UK.