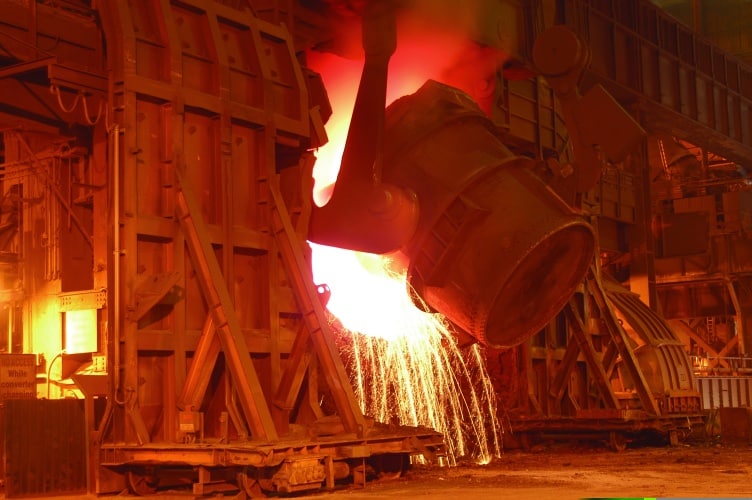 The £100m deal will also secure 1,700 existing jobs across sites in Rotherham, Stocksbridge, Brinsworth, Bolton, Wednesbury, and two distribution centres in China. Liberty said the former Tata unit – to be renamed Liberty Specialty Steels – will receive £20m of investment in new plant and equipment over the next 12 months. Production at the Rotherham electric arc furnaces and bar mill will increase, with the former expected to produce over a million tonnes of steel a year, while over 400,000 tonnes will be rolled at the mill.
According to Liberty, the deal is part of its GREENSTEEL strategy, which will see the company increase low-carbon steel production using recycled metal and renewable energy-powered furnaces. Liberty's sister company SIMEC is also exploring the possibility of using bio-diesel power generation at Speciality Steel sites as part of the strategy.
"Today marks a step change for the Liberty House Group because we are taking on strategically important capacity that will drive expansion in the years ahead," said Sanjeev Gupta, executive chairman of Liberty House. "It will help us achieve our GREENSTEEL vision and facilitate investment in engineering products, thereby reducing the supply-chain gaps in the UK, especially in automotive and aerospace sectors."
"By investing to acquire Speciality Steels we are casting a big vote of confidence in the future of British industry. With the right business model and an innovative approach, the UK steel and engineering sectors can recover and thrive."
The deal will take Liberty's steel and engineering workforce in the UK to over 4,500, making it one of the leading employers in the sector. Roy Rickhuss, general secretary of steelworkers' trade union Community, said the announcement marked a much-needed boost for the beleaguered industry.
"The completion of the sale will bring some welcome certainty to a workforce that has faced a tough time over recent months and years," he said. "It's testament to the skills and commitment of the steelworkers and the trade union leadership within the business that Liberty has taken on Speciality Steels and given it new hope. This also demonstrates that with the right vision there are opportunities for the UK steel industry to grow."