Lockheed Martin has revealed its latest exoskeleton technology, designed to help soldiers carry heavy equipment for long periods over rough terrain.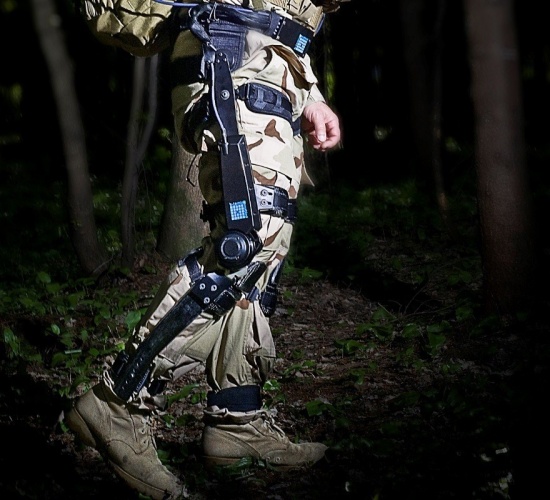 (Credit: PRNewsfoto/Lockheed Martin)
The Fortis Knee Stress Release Device (K-SRD) uses sensors to detect the user's speed, direction and angle of movement. An onboard computer then instructs electro-mechanical actuators at the knees, boosting leg capacity for tasks that involve kneeling, squatting and lifting, or climbing with a heavy load.
"Fortis K-SRD features military-specification batteries that are approved for infantry use, improved control box ergonomics and faster actuators that generate more torque," said Keith Maxwell, Fortis programme manager at Lockheed Martin Missiles and Fire Control. "These system upgrades resulted from soldier feedback on the initial design."
According to Lockheed, the benefits of the exoskeleton are most noticeable going up or down stairs, or crossing undulating terrain. As well as a military version, the Maryland-headquartered defence giant has also developed models for industrial workers and first responders who have to carry out strenuous and repetitive tasks in challenging environments.
"For any mission that combines heavy man-portable gear and climbing, Fortis K-SRD can enhance strength and endurance," Maxwell said.
Lockheed is one of several organisations around the world developing exoskeleton technology. Last week The Engineer reported on an exoskeleton that could detect loss of balance and provide support to prevent falls. The research has implications for older people, for whom falls are one of the leading causes of injury.
https://www.theengineer.co.uk/no-slip-ups-exoskeleton-predicts-and-prevents-falls/