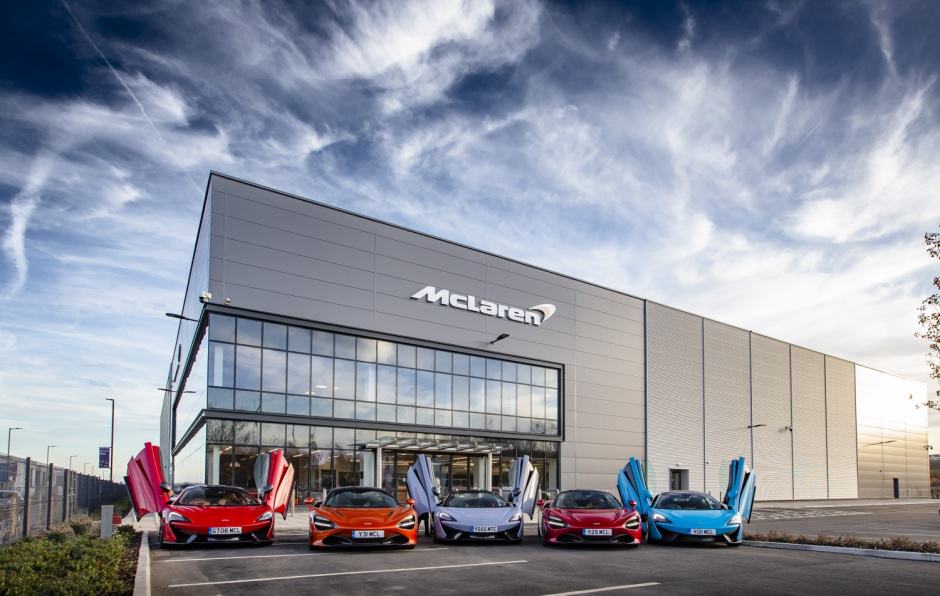 Based alongside the Advanced Manufacturing Research Centre (AMRC) on the border of Sheffield and Rotherham, the McLaren Composites Technology Centre (MCTC) is the firm's first purpose-built facility beyond its campus in Woking and is part of an effort to cement its status as a world-leader in lightweight materials technology.
Officially opened by The Duke and Duchess of Cambridge and Prince Salman bin Hamad Al Khalifa, the Crown Prince of Bahrain, the facility will help McLaren deliver on its so-called Track25 business plan that will see it invest £1.2bn in research and development to deliver 18 new cars or derivatives by the end of 2025.
Once fully operational in 2020, the centre will produce carbon fibre chassis that will be sent to the McLaren Production Centre (MPC) in Woking for hand assembly into cars.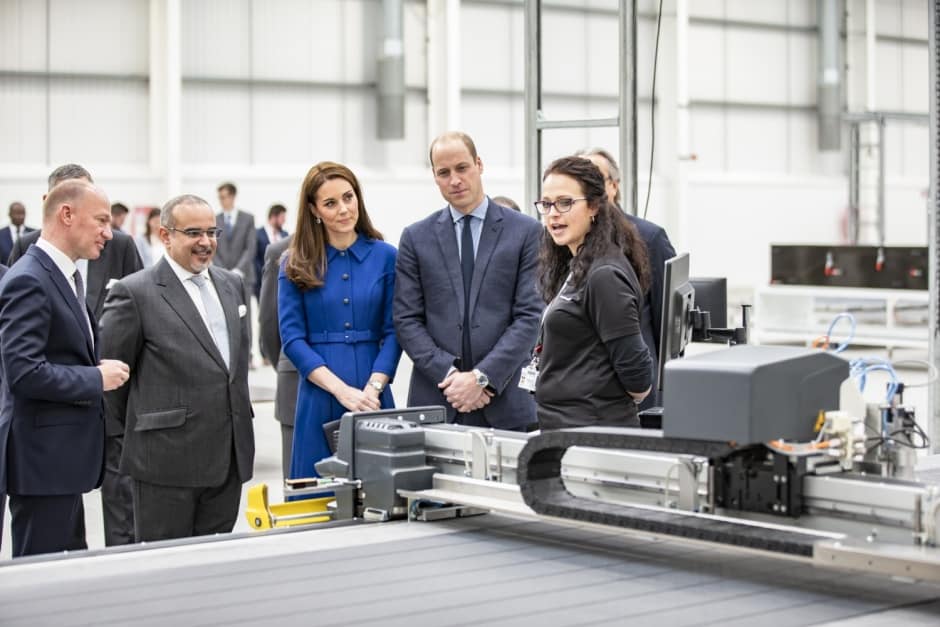 The facility is expected to create more than 200 jobs and provide an estimated £100m GVA benefit to the local economy by 2028. McLaren claims that in-sourcing of the manufacture of the carbon fibre chassis will increase the average percentage (by value) of a McLaren car sourced in the UK by around eight per cent from its current average of around 50 per cent.
Speaking at the facility's opening McLaren Automotive CEO Mike Flewitt said: "What goes on here at the MCTC will be vital for our ability to make good on our intention to continue to develop and unveil cars that are lightest in class; it is my belief that Britain – through facilities like this - can become a world leader in lightweight materials technology that will help create more efficient future vehicles."
McLaren was attracted to the region by Sheffield's burgeoning advanced manufacturing industry, which is spearheaded by the University of Sheffield's AMRC. Commenting on the opening of the facility Prof Keith Ridgway, co-founder and dean of the AMRC said: "It's great to see McLaren Automotive bringing the production of their supercar bodies to Britain; and even better that they chose to do it here in the Sheffield City Region. The AMRC's expertise in composites and light-weighting was a critical factor in this great British car maker's decision to locate their own state-of-the-art factory here in Rotherham."
The company is the latest in a line of significant manufacturers to choose to locate in the Sheffield City Region's growing Global Innovation Corridor. Just last month, Boeing officially opened its first European production facility on the former runway of Sheffield City Airport.