Soaring demand for the high-quality turned components manufactured by two engineering brothers from Staffordshire has put their company, Key Precision, on course for a £500,000 annual turnover less than three years after starting up.
Key Precision directors Neil Dawson, aged 28, Adam Dawson, aged 25, and Neil's wife Emma, aged 26, the company commercial manager, have just completed a £500,000 investment in the latest CNC sliding head machinery at premises in Phoenix Road, Cannock.
The expansion programme was supported by a Selective Finance for Investment in England (SFIE) grant of £30,000 from regional development agency Advantage West Midlands.
Key Precision specialises in the manufacturer of precision turned parts and global sourcing of components for customers in the automotive, aerospace and medical technology industries and the plumbing trade.
Neil and Adam, who gained first class Honours Degrees at UCE-Birmingham and Aston University respectively, started up Key Precision using one CNC sliding head machine at premises in Coppice Side Road, Brownhills, in July 2004.
'We saw an opportunity in the market to invest in hi-tech machinery to produce complex precision-turned parts,' said Neil.
'In June 2006 we moved to Cannock and purchased two more high specification sliding head machines, a Citizen K16 and Star 20II with the help of a grant from Advantage West Midlands. We recently installed a fourth machine, a Citizen M32, and have plans to install a fifth later this year,' he added.
'We have invested in the latest CNC technology with features that allow us to run the machines unmanned 24 hours a day, seven days a week minimising labour costs. We can produce highly complex parts in a single operation, providing further cost reductions for our customers. These factors along with our ability to machine even the most difficult metals, gives us the edge over our competitors. We can have prototypes ready inside a week and we are able to use our design knowledge to make improvements. In one particular case, we redesigned two parts into one with a 50 per cent saving on manufacturing costs.'
Patrick Palmer, Head of Access to Finance at Advantage West Midlands, said: 'Key Precision is an excellent example of a modern engineering company which is using the latest technology at its disposal to manufacturer world-beating products in the West Midlands region.'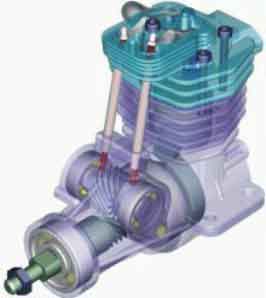 Neil Dawson, Emma Dawson and Adam Dawson, of Key Precision, and Richard Clift, of Advantage West Midlands.