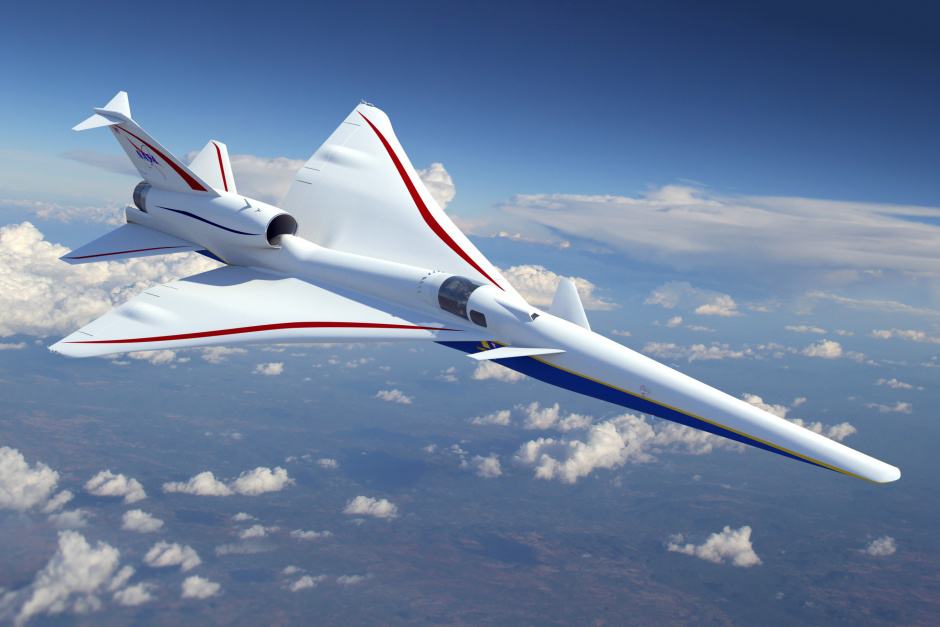 The Lockheed Martin Skunk Works X-plane design will cruise at 55,000 feet, Mach 1.4, and will generate a gentle, supersonic heartbeat instead of a sonic boom. (PRNewsfoto/Lockheed Martin Aeronautics)
NASA has awarded a contract to Lockheed Martin to build a full-scale experimental aircraft (X-plane) to be known as a low-boom flight demonstrator. The contract is the culmination of a decade of collaboration, and takes forward a contract awarded in 2016 for preliminary design of the aircraft.
The agreement is part of a project called QueSST (quiet supersonic technology), which aims to dull the volume of a sonic boom to about the level of the car door closing. At 75 perceived level decibels, the target noise is more of a dull thump than a boom. The aim is to establish an acceptable commercial supersonic noise standard that would allow the current regulations which ban supersonic travel over land to be overturned. It was these regulations which severely hampered Concorde's use in the 1970s and 1980s; with no possibility to fly at supersonic speeds over the US, the aircraft could not serve routes to the West Coast.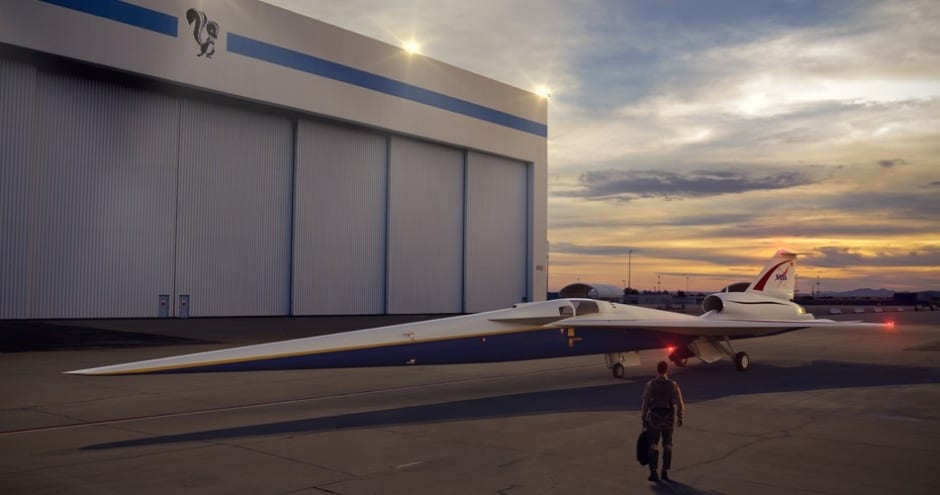 The low-boom flight demonstrator research programme has two goals: to design and build the aircraft, which although large-scale would still be smaller than any aircraft that went into service; and to fly it over selected US communities to gather data on human responses to the sonic thump. The project is based across all four of NASA's aeronautical research field centres in Virginia, Ohio, and California.
The aircraft will be designed to cruise at 55,000 feet (16.7km) altitude at 940mph (1512km/h). The contract began this week and will run until the end of 2021, and is valued at $247.5m. The schedule will see Lockheed Martin hand the aircraft over to NASA at the end of the period, and NASA plans to begin the flight and data collecting phase of QueSST in mid-2022.
"It is super exciting to be back designing and flying X-planes at this scale," said Jaiwon Shin, NASA's associate administrator for aeronautics. "Our long tradition of solving the technical barriers of supersonic flight to benefit everyone continues."
"We're honored to continue our partnership with NASA to enable a new generation of supersonic travel," added Peter Iosifidis, Low-Boom Flight Demonstrator program manager, Lockheed Martin Skunk Works. "We look forward to applying the extensive work completed under QueSST to the design, build and flight test of the X-plane, providing NASA with a demonstrator to make supersonic commercial travel possible for passengers around the globe."