The new technologies were developed under NASA's Environmentally Responsible Aviation (ERA) project, which concluded in 2015. NASA says that cumulatively, the results of the project could help could cut airline fuel use in half, decrease pollution by 75 per cent, and reduce noise to nearly one-eighth of today's levels.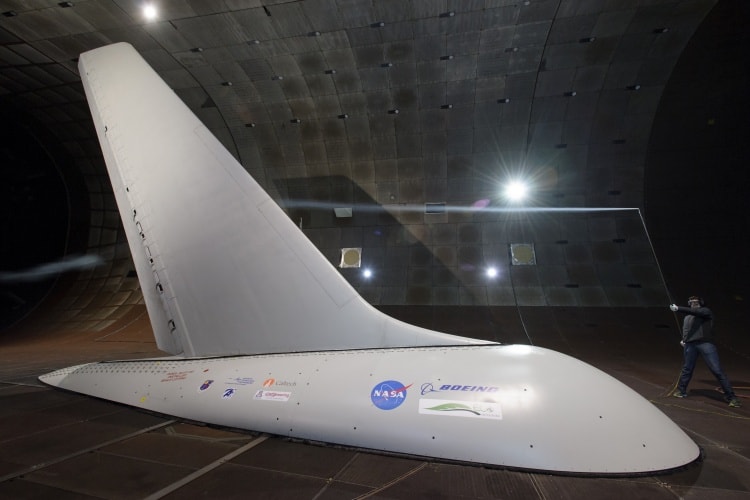 "If these technologies start finding their way into the airline fleet, our computer models show the economic impact could amount to $255 billion in operational savings between 2025 and 2050," said Jaiwon Shin, NASA's associate administrator for aeronautics research.
The purpose of the ERA project was to explore inventive vehicle concepts and technologies that would reduce aviation's impact on the environment. Researchers focused on eight major integrated technology demonstrations falling into three categories – airframe technology, propulsion technology and vehicle systems integration.
NASA worked alongside a number of US companies throughout the project, including Boeing, General Electric, and Pratt & Whitney. The individual innovations include a new morphing wing technology that allows an aircraft to seamlessly extend its flaps, reducing noise and drag, as well as a hybrid wing body concept in which the wings join the fuselage in a continuous, seamless line.
Over the course of the programme, NASA invested over $400 million, with another $250 million coming through in-kind investment from the industry partners.
"It was challenging because we had a fixed window, a fixed budget, and all eight demonstrations needed to finish at the same time," said Fayette Collier, ERA project manager. "We then had to synthesise all the results and complete our analysis so we could tell the world what the impact would be."
According to NASA, the results of the project have been catalogued and stored, and will now be made available to the aerospace industry.