In its report, NASA's Journey to Mars: Pioneering Next Steps in Space Exploration, the US space agency sets out the challenges that must be overcome as humans move further from Earth. The first stage is 'Earth Reliant', and will be conducted primarily in the microgravity environment of the International Space Station. Astronauts will test the technologies and systems that will enable deep space missions, while monitoring the impacts on human health of long durations in space.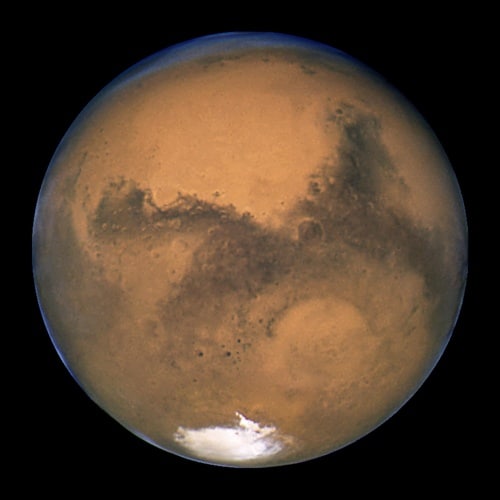 NASA has labelled the second stage 'Proving Ground'. This will involve complex operations in a deep space environment, but with the ability to return to Earth in a matter of days. It will take place predominantly in cislunar space—the volume of space around the moon featuring multiple possible stable staging orbits for future deep space missions. During this stage, NASA plans to advance and validate capabilities required for humans to live and work at distances much farther away from Earth, such as Mars.
The final stage of the roadmap is 'Earth Independent'. This will involve deep space missions to the Mars vicinity, possibly to low-Mars orbit or a Martian moon, and ultimately to the surface of Mars itself. Though the timeline doesn't offer a projected date for the first manned missions to the red planet, benchmarks along the way – such as Orion's first launches and the Mars 2020 mission – have been pointed to as clear waypoints.
"NASA's strategy connects near-term activities and capability development to the journey to Mars and a future with a sustainable human presence in deep space," said William Gerstenmaier, associate administrator for Human Exploration and Operations at NASA Headquarters.
"This strategy charts a course toward horizon goals, while delivering near-term benefits, and defining a resilient architecture that can accommodate budgetary changes, political priorities, new scientific discoveries, technological breakthroughs, and evolving partnerships."