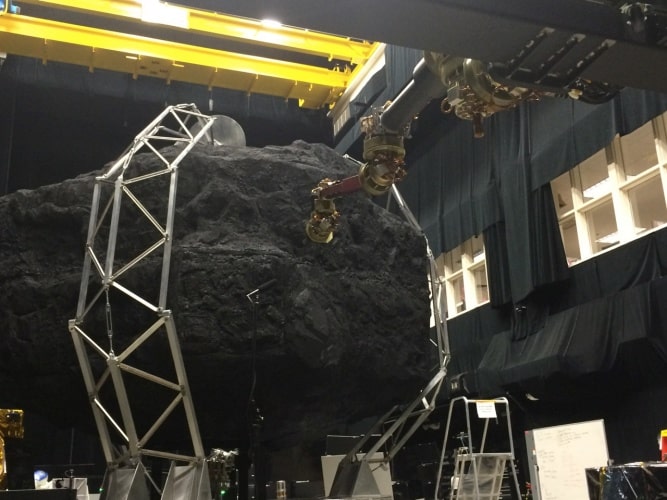 ARM will see NASA use a robotic spacecraft to capture a multi-ton boulder from the surface of a large near-Earth asteroid, then place it into orbit around the Moon. Before beginning its trip to lunar orbit, the ARM spacecraft will attempt an asteroid deflection technique called a gravity tractor, where the spacecraft plus the mass of the captured boulder will create a small gravitational attraction to alter the orbit of the large asteroid.
Once the smaller boulder has the been placed into lunar orbit, crewed spacecraft will be deployed to study it, with the first such mission scheduled for 2026. The robotic mission is currently due to launch in December 2021, having recently passed the important landmark known as Key Decision Point-B, or KDP-B.
"This is an exciting milestone for the Asteroid Redirect Mission," said NASA associate administrator Robert Lightfoot. "Not only is ARM leveraging agency-wide capabilities, it will test a number of new technologies already in development."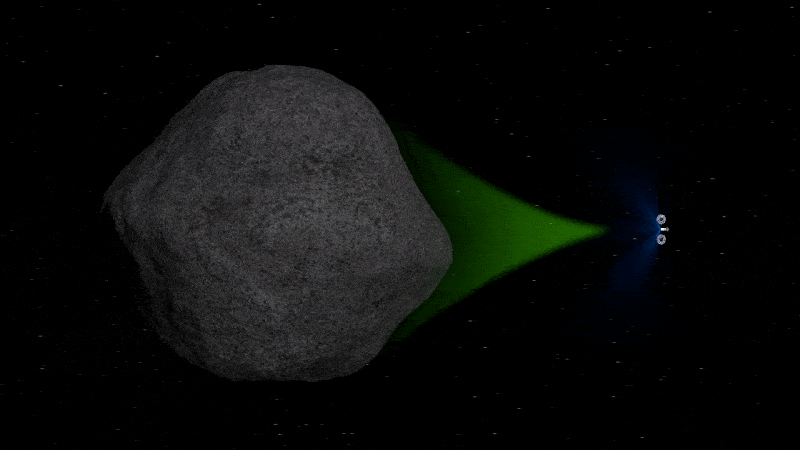 Phase B of the robotic mission will develop a baseline design that aligns with NASA's parameters on risk, cost and schedule. The agency's Jet Propulsion Laboratory (JPL) will issue a request for proposals for the robotic spacecraft, with Boeing, Lockheed Martin and Orbital ATK among the companies already involved in preliminary studies.
"Since its early formulation, NASA has invited mission concept feedback and development ideas from the planetary science community, general public, US and global industry, and international partners," said Michele Gates, NASA's programme director for ARM. "With KDP-B under our belt, ARM can now move forward to define partnerships and opportunities for long-term engagement."
In April, NASA awarded a $67m contract to Aerojet Rocketdyne for the development of a new electric propulsion system, which is expected to form a key part of the robotic mission. The Advanced Electric Propulsion System (AEPS) could potentially increase spaceflight fuel efficiency by a factor of 10 compared to current rocket technology, as well as providing double the thrust capability of current electrical systems. If the technology proves successful, it could also play a crucial role in NASA's journey to Mars, which aims to put humans on the Red Planet by the 2030s.