Led by industrial gases major Air Liquide, the biogas lorry trial is funded by the UK Office for Low Emission Vehicles (part of the Department for Transport) and is a partnership with Innovate UK via a new initiative, the Low Emission Freight and Logistics Project. It involves five different sizes of heavy goods vehicle ranging from 12 to 44 tonnes and all the vehicles are new to British roads.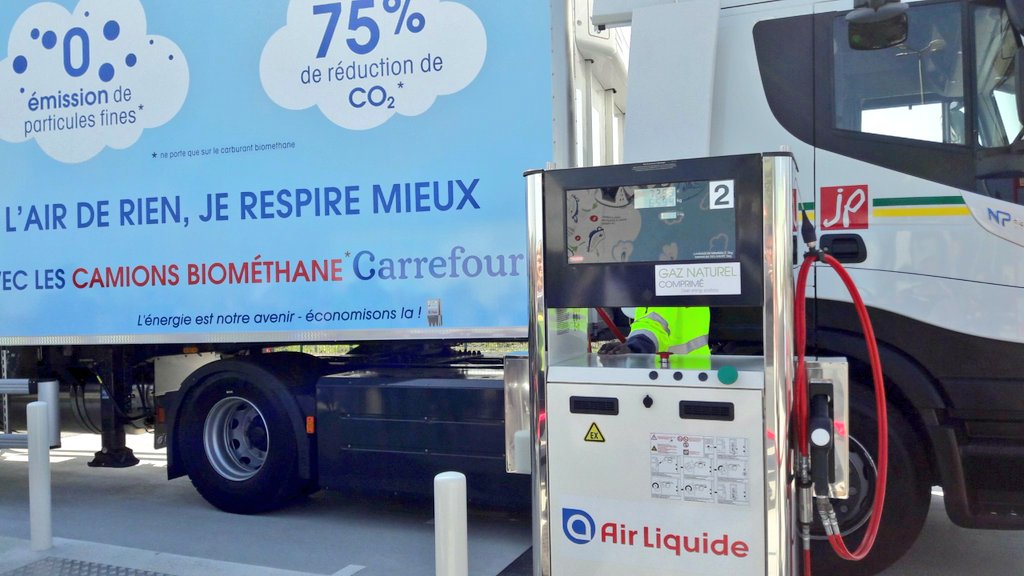 The trial vehicles will be operated in ten different configurations and use three fuels: biomethane and compressed and liquefied natural gas (CNG and LNG). Those running on natural gas are expected to see reductions in CO2 emissions of up to eight per cent in comparison to conventional diesel lorries of the same size, while biomethane is expected to give savings of 70 per cent.
The trial will also test the effectiveness of a refrigerated trailer using a cryogenic liquid nitrogen cooling system, which is also expected to reduce CO2 emissions and improve air quality.
Several haulage fleet operators are involved in the trial, including Kuehne + Nagel, Wincanton, ASDA, Brit European, Howard Tenens and Great Bear.
Cenex, the UK's Loughborough-based centre of excellence for low carbon technologies, is to manage data analysis for the project.
"The project aims to demonstrate lower-emissions technology innovation into the UK's logistics industry and HGV fleets, which account for 17% of all UK road transport emissions," explained Steve Carroll, Head of Transport at Cenex. "Working in partnership with Air Liquide, the project lead, Cenex will manage all data analysis and project dissemination, update a dedicated gas vehicle hub website, and organise informational workshops for participating fleet operators and interested members of the industry."
Air Liquide is an established company in the biogas market, operating more than 50 bio-LNG/CNG refuelling stations across Europe.
"As a world leader in sustainable, reliable, and safe gas power, Air Liquide is hopeful that this trial can bring much needed new fuel sources to the UK's HGV fleets," said Daniel Lambert, commercial director at Air Liquide Advanced Business & Technologies UK. "OEMs are working hard to bring promising zero emissions technologies to the new lorries they design, but without real life road testing by big fleet customers, these technologies will not be able to impact CO2 emissions in a big way."
https://www.theengineer.co.uk/hydrogen-powered-cars-move-onto-the-starting-grid/